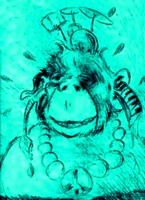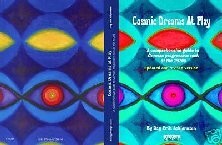 PRESSE TEXT
LONG OUT OF PRINT!!
BRAND NEW!!!
the new updated and revised version
of the book by

Dag Erik Asbjornsen
COSMIC DREAMS AT PLAY
A comprehensive guide to German progressive rock of the 70s
Strange Vertigo, Italy, 2008
limited edition
One of the most important Krautrock books which is sold out since many years in on sale
now as updated and revised version in the

GREEN BRAIN

webshop!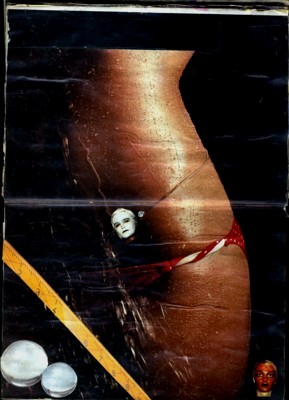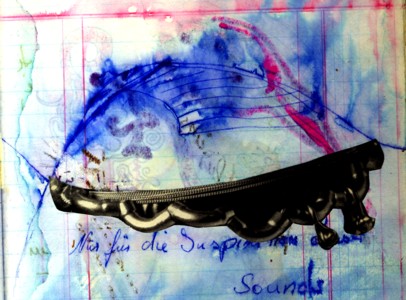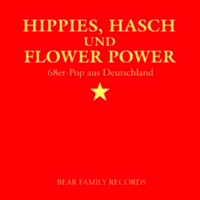 AB SOMMER :
Bärenstarkes von der

BEAR FAMILY




HIPPIES, HASCH UND FLOWER POWER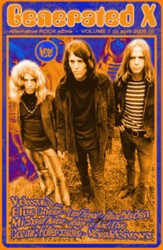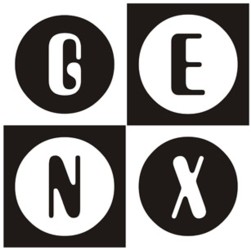 GENERATED X


Zitat:



"..........ein Informationsmedium
für Fans eher alternativer Musikrichtungen,
wie vor allem Stoner- und Psychedelic Rock"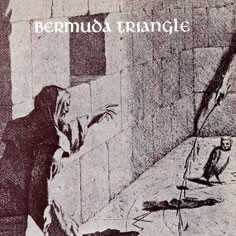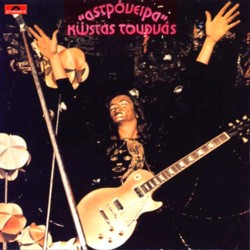 Zwei Lps von

ANAZITISI RECORDS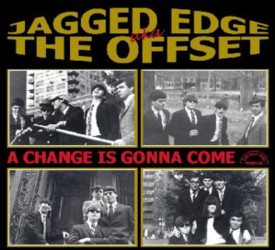 PRESSE TEXT:


BREAK- A-WAY RECORDS


RELEASE SHEET # 15




THE JAGGED EDGE

aka

THE OFF-SET




A Change Is Gonna Come


(

Break 017

)

Part of the mystique of the '60s garage legacy is that the bands
seemed to put all of their considerable talents into one or two singles,
and that was it. But behind every 45 there often lurked a handful of
equally killer tunes – performed or even recorded, but never released
at the time. So many bands had the potential to make it but there was very
little room at the top. The Jagged Edge from Brooklyn, New York,
seemed to have it all - the chops, an excellent and decent-selling debut 45, and even competent management.
They'd performed with a veritable who's who of big-name artists, and they seemed poised for better things.
But it all went downhill suddenly, beginning with a threatening lawsuit over their name.
Crucial momentum was lost and the Jagged Edge never reached the prominence they deserved.
Now the exposure they warranted all along is finally here. Break-A-Way presents the bands first
complete long player incl. their two sharp 45s and for the first time a fistful of six vintage demos.
The LP has the bands 1966 all-time garage classic debut 45, "You Can´t Keep A Good Man Down b/w
How She's Hurtin Me" and their second single release "A Change Is Gonna Come" b/w their wild psychedelic
raga classic "Xanthia" recorded under the moniker "Off-Set". Additionally there are two alternate takes
of single tracks and four completely unreleased 1965/66 recordings such as the dramatic psych/punker
"Lies I Spoke" completely with psychy effects and a raga-esque break; the strong moody folkrocker
"Look In Her Eyes" as well as "Reflections" and "Stop Feeling Sorry For Yourself", two tracks from
the poppier side of the band. This collection proves : The Jagged Edge were way ahead of their times
and finally carve out their slice of rock history.
All tracks are painstakingly remastered for the garage connoisseurs listening pleasure.
The 10-track vinyl LP comes in a full colour cover and with an LP sized insert featuring
rare pics and the bands complete and detailed history as told by former members Art Steinman
and Harley Wishner.
ORDER FROM:
WOLFGANG VÖLKEL TALSTR. 9 57339 ERNDTEBRÜCK
Germany PH : (0)2753 – 1581 Fax : (0)2753 – 1299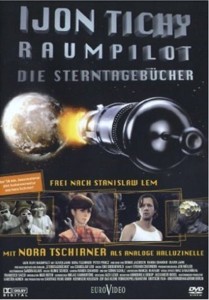 IJON TICHY RAUMPILOT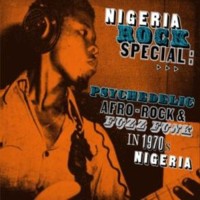 NIGERIA ROCK SPECIAL

:
Dieses Afro Rock Inferno gehört in jede ernsthafte
Progressive und Garagen Collection, am besten neben


Santana

,

CCR

und der "

Back From The Grave

" Reihe !!!
U.a. mit

Blo

,

Ofege

und

Question Mark

.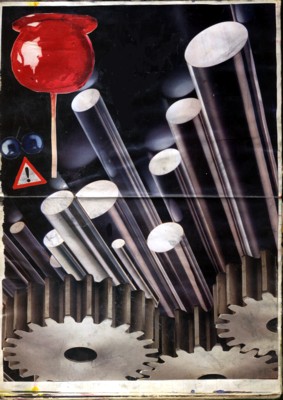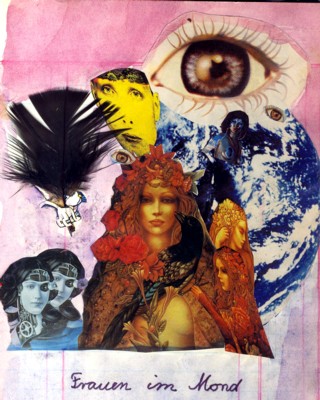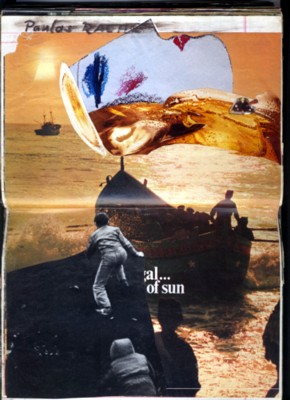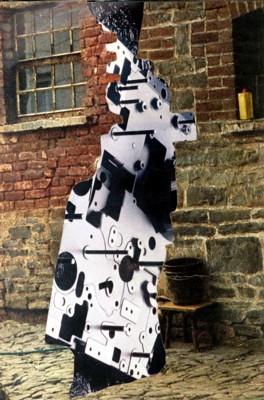 THE ATTIC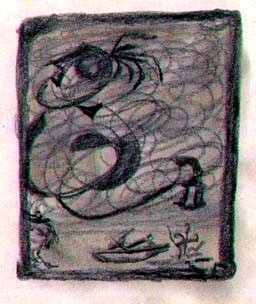 (09.05.08):
Mit mehr oder weniger großem Amusement verfolge ich im
ROLLING STONE
den Debattier Zirkel "
VINYL VS. CD
"
. Lesenswert / informativ ist die
VIN

YL

Rubrik:
Hier stolpert man häufiger über unbezahlbare Tippps und Tricks zum
Thema
"
Meine verkratzte Platte & Ich
".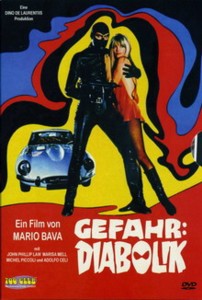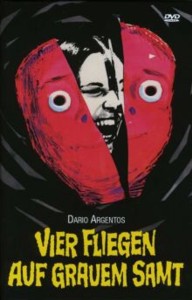 Zwei Klassiker des Psychedelischen Sixties Films.
In deutscher Sprache bei

Ebay

erhältlich.
Aber streng limitiert (- vermutlich Bootlegs).
Haltet euch ran, sonst sind` se wech !!!!!!!!!!!!!!!!!!!!!!!!

In "

unseren Kreisen

" immer noch schwer angesagt sind die

ROLLING STONE

Cd Beilagen NR

32

, NR

33

und NR

34

-
Elektrische Sandwiches aus der Obskur Sickergrube nuggetisiert :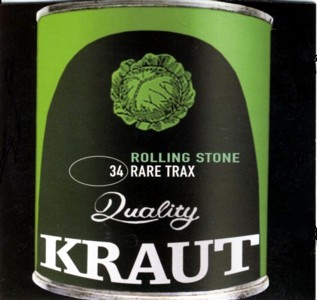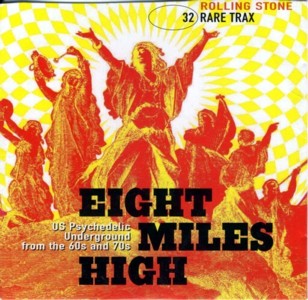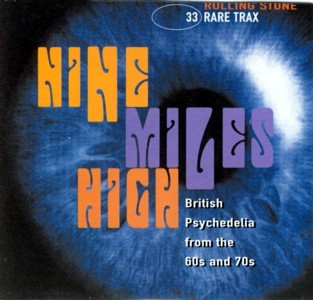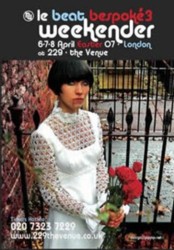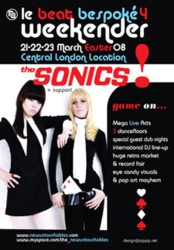 LE BEAT BESPOKÉ
Für betuchte Mods mit Rififi Connection,
Altfreaks, die sich das Vinyl in ihren Ordner grämen,
Free & Easy Kids, I-Phone outside bugsierend........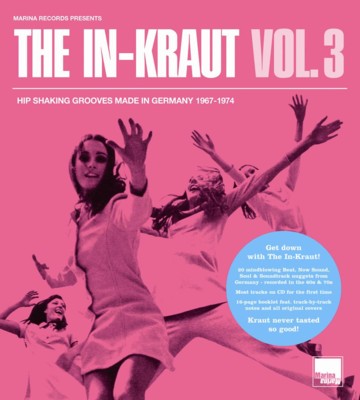 PRESSE TEXT VON MARINA RECORDS Release Date:

May 9, 2008


THE IN-KRAUT VOL.3


HIP SHAKING GROOVES MADE IN GERMANY 1967-1974


Guten Tag! Three Is The Magic Number. Willkommen to the third and final installment of THE IN-KRAUT.
Once again we take a deep trip into the funky musical spheres of 1960s and 1970s Germany - an
undiscovered universe full of Hammond-heavy grooves, tight big band arrangements and fuzz guitar
enhanced dancefloor nuggets. Dip into a motherlode of 20 rare Soul, Beat, Now Sound, Mod, Jazz &
Soundtrack gems - most of them appearing for the first time on CD, finally destined to move the Kraut...
The In-Kraut Vol.3 kickstarts with the incredibly switched-on "Glory Be" by Daisy Clan, a great mod
stomper drenched in fuzz guitars and heavy percussion - masterminded by German music biz legends
Joachim Heider and Michael Holm. Wa-ouuh! The party continues with Bavarian groove agent Ambros
Seelos, a man who certainly knew how to cook up a groove and make you wanna shake your butt. Just
listen to his "Hangman's Rope" from 1972! Super-fantastisch!
IK3 naturally features a couple of cool and unique cover versions. Dieter Zimmermann tackles Led
Zeppelin's "Whole Lotta Love" orchestra-style - adding a whole lotta fresh new twists and turns to the
played-to-death rock classic. Inga, who later recorded as Inga Rumpf, rocks Sonny & Cher's "The Beat
Goes On" - full of deadpan icy vocals à la Nico. And Katja Ebstein - a lady who represented Germany at
the Eurovision Song Contest for an unprecedented three times (!) - delivers a great "druggy" take on The
Beatles's "A Hard Day's Night". Her sitar-laden cover sounds like the Fab Four may have treated their 1964
classic in 1969 themselves. Way out.
Speaking of "way out": Film music maestro Peter Thomas paints a crazy end-of-the-world scenario with the
hilarious "The World Is Gone". Musical and lyrical madness to the max. Apocalypse now! Hammond organ
god Ingfried Hoffmann appears with two knock-out groove nuggets: The Lonnie Smith-like "Stroke It",
and the supremely funky "That's Me Boy" by his late sixties outfit Memphis Black.
Trombone ace Peter Herbolzheimer strikes with his all-star killer big band Certain Lions & Tigers -
delivering a great, latin-flavored and most unusual version of "Fever". Rolf Kühn, one of Germany's most
distinguished jazz musicians ever, calms us down again with the deliciously chilled-out "Playmate", featuring
a great Fender Rhodes part, topped off by Claus Ogerman-like strings. Wunderbar!
We are also proud to present Georgees's super-rare soundtrack nugget "Butterflies Never Cry". Written by
long-time Hildegard Knef collaborator Kai Rautenberg, it sounds like something taken directly from the
score to "Barbarella" (1968). Yes, it's that good. The German Top Five are just as impressive. Their take on
rare groove classic "The Champ" - one of the most sampled tracks in hip hop history - is even more funky
than Alan Hawkshaw's original. Jawohl!
THE IN-KRAUT VOL.3 was assembled by Stefan Kassel and Frank Jastfelder who also compiled -
among other things - two acclaimed Lalo Schifrin anthologies, several volumes of Universal's GET EASY!
series, the "Mad Mad World Of Soundtracks" compilations, and retrospectives of the work of Dusty
Springfield, Gary McFarland, Sammy Davis Jr., Lee Hazlewood, Hildegard Knef and other cool cats. They
also edited the coffee table art book "The Album Cover Art Of Soundtracks".
Dankeschön & Auf Wiedersehen!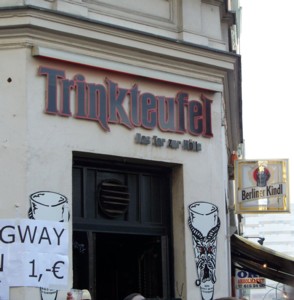 01.Mai:
Open Air kreuz gegenüber
Trinkteufel

s

Tor Zur Hölle.
Von
der Bühne dröhnt
Blood Of The
Sun. Ihr
Organist spielt eine

Korg
CX-3

. (Genau so eine besitze
ich
auch seit ein paar Tagen.)

(foto :marlies)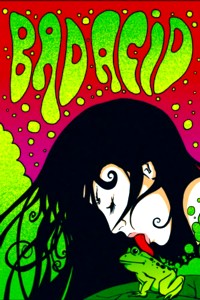 Garantiert finden Stoner Freaks dieses
Magazin immens innovativ :

BAD
ACID
Zitat

:
Bad

Acid

: THE Outsider music magazine of choice , featuring electrifying warped
music- psychedelic strangeness, horrific sludge, experimental grind, dark ambient,
harsh metal, weird noise, extreme electronica, space rock, acid folk, ethereal
soundscapes from the otherside…….


( News 21)

Ab hier werden die News weiter aktualisiert / überarbeitet

Home