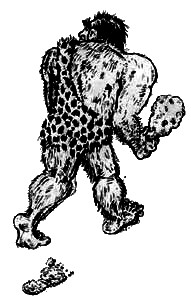 GOOGLE TRANSLATE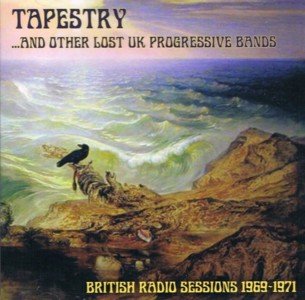 17 - 10- 13,08:18Uhr
Zum Jahresende hin fällt es auch alten Rock Raben schwer,
den Überblick zu bewahren:
Massig Rock Reissues schwappen am Garagen Gestade -
sowohl von bekannten Labels - über die noch zu berichten gilt -
wie auch obskurste Erscheinungen z.B.

TAPESTRY




......AND OTHER LOST UK PROGRESSIVE BANDS (BRITISH RADIO




SESSIONS

1969-1971

Cd

von

ON THE AIR RECORDS




PRESSE TEXT




A collection of rare and mostly unreleased underground recordings




from the BBC archives:


01.

Tapestry

- Armageddon (1971) 02.

Tapestry

- Sky Farm (1971)
03.

Tapestry

- Sea Suite (1971) 04.

Tapestry

- Aquarian (1971)
05.

Ora

-

Sea Shore

(1969) 06.

Ora

-

Fly

(1969) 07.

Griffin

- The Shine (1969)
08.

Blodwyn

- Moon's Gone (1970) 09.

Blodwyn

- Lady Of Liberty (1970)
10.

Wommet

- Greyhound Bus (1970) 11.

Wommet

- City Of Gold (1970)
12.

Wommet

- The Way You Look (1970) 13.

Natural Gas

- How Long Were
You There (1971) 14.

John Peel

-

John Peel's voice treated by




the BBC Radiophonic Workshop

(1969) 15.

Sweet Marriage

-

Mort

(1969)
16.

Sweet Marriage

-

Titania

(1969) 17.

Welfare State/White Noise

-


Silence Is Requested In The Ultimate Abyss

(1969)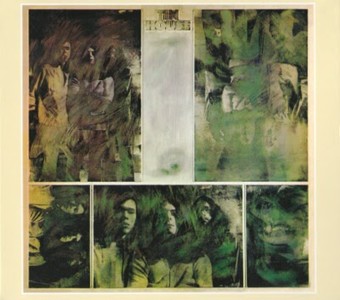 16 - 10- 13,12:21Uhr
Laut Aussage von LION brauchte es

"acht Jahre bis die


800er Lp Auflage von ODYSSEY verkauft worden war". Da
wundert es ein unbedarftes Gemüt wie mich schon, dass
sich das Label nun an "TIN HOUSE" wagt, einen Klassiker,
der bis zum Überschwall bereits gebootet wurde und nach
wie vor günstigst als Cd/Lp zu erwerben ist, z.B. O-MUSIC.
Dafür werden die Löwen wieder acht Jahre brauchen.
Ähnliches gilt für eines ihrer anderen Zukunft Projekte,
nämlich IL BALLETTO Di BRONZO

"SIRIO 2222"

.
Dabei warten wahrlich noch viele andere Meilensteine auf
ihr erneutes Reissue, z.B. THE CONQUEROO

"FROM THE




VULCAN GAS COMPANY"

oder JARVO RUNGA

"DEMO -




DISC"

, seufz.
Kleine Rand Notiz zu CONQUEROO:
Deren Bassist

ED GUINN

hatte die Ehre, im Finale vom
Kettensägen Massaker als beleibter Trucker mitzuwirken, kicher.
Zum Ende hin noch einige Infos bzgl.

TIN HOUSE

:
Ihre MySpace Seite, etwas Forum, ein Interview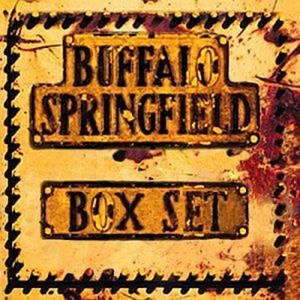 15 - 10- 13,14:54Uhr
Preisgünstig soll das BUFFALO SPRINGFIELD BOX SET diesmal
werden:
2001 erstmals im "Zigarren Schachtel" Format herein-
geraucht, diesmal als hochfloriger Cd Klotz von RHINO (U.S.).

Etwas Forum dazu

14 - 10- 13,15:15Uhr
Neu auf ESOTERIC:


THE CRAZY WORLD OF ARTHUR BROWN

STRANGELANDS


PRESSETEXT
NEW REMASTERED EDITION OF THE "LOST" SECOND ALBUM BY THE CRAZY WORLD
OF ARTHUR BROWN . INCLUDES EIGHT BONUS TRACKS FROM THE RUSTIC HINGE "REPLICAS" SESSIONS PLUS NEW ARTWORK AND ESSAY . BOOKLET WITH FULLY RESTORED ARTWORK


E

soteric Recordings are pleased to release the classic "lost" album by The Crazy




World of Arthur Brown, "Strangelands". Recorded in the Autumn of 1969, the




sessions were an attempt to resurrect the Crazy World by Arthur Brown and




featured some classic material. Divided into four sub-headings, ("The Country",




"The City", The Cosmos" and "The Afterlife"), "Strangelands" was certainly




ahead of its time but failed to gain a full release for nearly two decades. In




hindsight, the material can be seen as the blueprint for Arthur's next project,




the innovative Kingdom Come. This Esoteric Recordings reissue also adds the




legendary "Replicas" sessions by RUSTIC HINGE. Featuring Crazy World drummer Drachan Theaker and guitarist Andy Rickell, the project was originally intended


to feature Arthur Brown as vocalist and also featured the legendary HIGH TIDE guesting on one track.
With Brown leaving the group to form the first incarnation of Kingdom Come,
Rustic Hinge would eventually release material on John Peel's Dandelion label, whilst the "Replicas" sessions would
remain unreleased for a further 20 years.
This Esoteric reissue has been newly re-mastered and includes a new essay. The Crazy Wiki Of Arthur Brown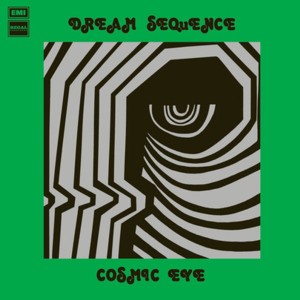 12-10- 13,17:40Uhr
Draußen stürmts, durchs Fenster beäugt uns
das

Kosmische Auge

, wie wir hinter`m warmen
Ofen Traum Sequenzen an die Rauhfaser spulen.

Zum November als Vinyl: ROUNDTABLE
Als Cd bereits bei

GREEN BRAIN


Vertrieb:

LIGHT IN THE ATTIC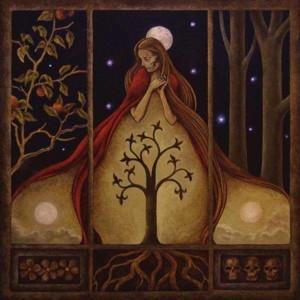 11-10- 13,12:38Uhr
Konsequent von einer Band, die sich mit dem fantasievollen
Namen MOUNTAIN WITCH schmückt, ihr aktuelles Album
COLD RIVER zu nennen, mei oh mei.......
Trotzdem sei das Werk der Hamburger allen, die PENTGRAM,
SAINT VITUS, KADAVAR oder sonstige Retrodoomer in ihr
kaltes Herz geschlossen haben, wärmstens anempfohlen!!!!!

Label: THIS CHARMING MAN
Ein Review vom SLUDGELORD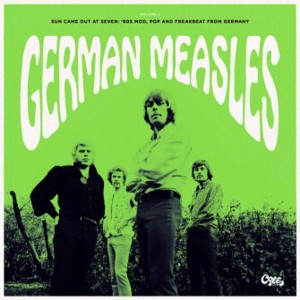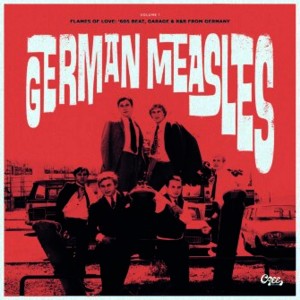 10- 10- 13,10:09Uhr
Auch BEAR FAMILY baut auf den Platten
Boom und entschleunigt das digitale
Geschehen mit:


GERMAN MEASLES VOL.1




GERMAN MEASLES VOL.2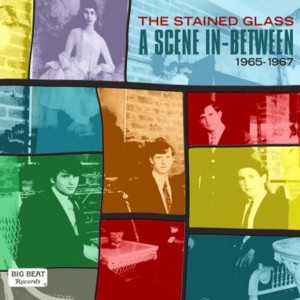 09- 10-13,14:21Uhr
Eventuell versprüht die "

Szene dazwischen

"
gewissen Garagen Flair - für Proggydeliker wurde
es eigentlich erst

danach

ca.

1968

interessant.
Bliebe zu hoffen, dass

BIG BEAT

zumindest die
CRAZY HORSE ROADS von

STAINED GLASS


nachliefert.....................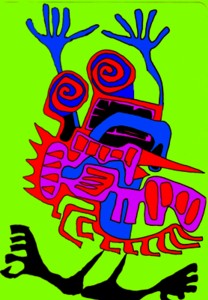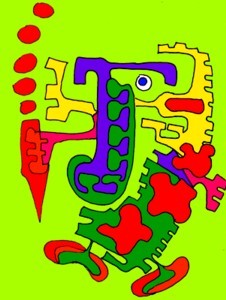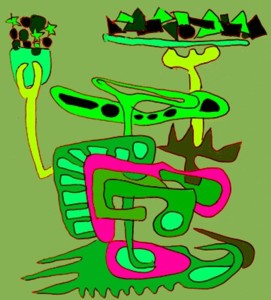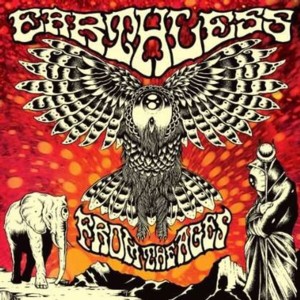 08- 10-13,10:12Uhr
Generell verbindet unsereiner "

Stoner Psych

" immer mit
"

Aua

" aber bei der "

lautesten Band von Kalifornien

" will
sogar so`n Garagen Dickhäuter wie micke dem Adler ne
Vorbeiflatter lassen zumal

EARTHLESS

lediglich alle
sechs Jahre ihr Geschalle outputten - wir hier also von
homäo-apathischen Dosen sprechen können :


FROM THE AGES



Facebook
Merchandise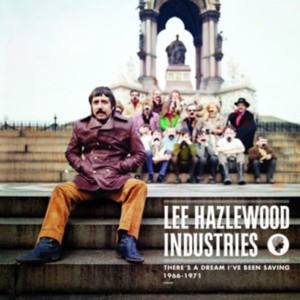 07- 10-13,11:36Uhr
Er brachte nicht nur diverse Stiefel zum Laufen, sondern
ermöglichte mit seinem Label

LEE HAZLEWOOD INDUSTRIES


zahlreichen Combos auch mal kurz am Star-tum zu nippen.
Dank

THERE`S A DREAM I'VE BEEN SAVING

bekommst du das
volle Country Rockeo, sei es auf Cd, DVD oder Platte.



SUMMER WINE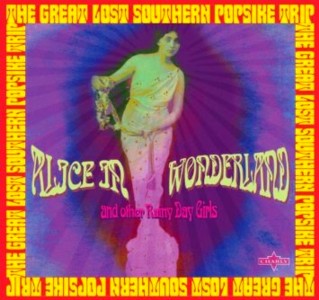 06- 10-13,17:03Uhr


SENSATION IM HERBST 2013

(PART 1)

:


CD1

Alice In Wonderland - The Berkeley Kites
Juditha Gina - The Rugbys
Baby, Baby Love - The Jerms
Goddess Of Love - The Gentrys
Wait Until Tomorrow - The United Notions
Stompity Stomp (Slummer The Slum) - The Jesters
The Vacuum - Randy & The Rest
Dreamin' - Randy & The Rest
What Goes Up Must Come Down - The Berkeley Kites
Rainy Day Girls - The Sound Laboratory
Stay With Me - Lazarus
I Need You - The Geers
I'm A Teardrop - The Jerms
Sometime Baby - The United Notions
Wayward One - The Tiffany System
Captain Marvel - Arnold Bean & Company
Lines Of Thought - The Rugbys
I Got Your Love - Half A World Away
Peek-A-Boo - Randy & The Radiants
Symptoms Of Love - Count & The Colony


CD2


Confusion - Half A World Away
Cinnamon Girl - The Gentrys
Canadian Exodus - HY Sledge
Green Door - The Jerms
Melinda - The United Notions
You, I - The Rugbys
Finding It - HY Sledge
Lass - The Young Society
The Light - The Rugbys
Mary-Go-Round - The Berkeley Kites
Wild And Free - The Strange Bedfellows
Please Don't Break My Heart - The Geers
My Way Of Thinking - Randy & The Radiants
Money Man - The United Notions
The Big Hurt - The Jesters
Say What You Think - Count & The Colony
I'm A Lover - Load of Mischief


Let Me Be Me - Lord August & The Vision of Light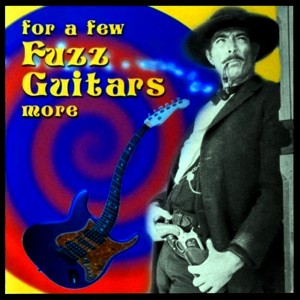 05- 10-13,08:52Uhr


SENSATION IM HERBST 2013

(PART 2)

:
Man nehme einen seit Jahrzehnten verschütt gegangenen Compy
Karäter, der seinerzeit bereits ohne Legitimation funkelte und
sahne einfach erneut ab. Ob man solch Gebaren in der Pfeife rauchen
will, soll jeder für sich mit seinem eigenen Colt abrechnen, andere
Psych Pistoleros freuen sich garantiert, dass PARTICLES auch den
Nachfolger von A FISTFUL OF FUZZ - man nennt ihn

FOR A FEW FUZZ




GUITARS MORE

erneut in die Spirale kippt.

Track Liste

Reite auch mal bei der COMPY COLLECTION (weiter unten) vorbei, Hombre.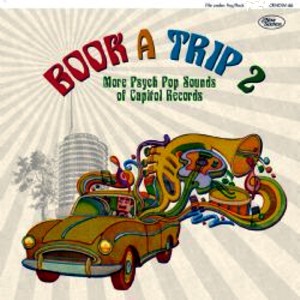 04- 10-13,19:50Uhr
NOW SOUNDS präsentiert


BOOK

A

TRIP

2


PRESSE TEXT:


Once more, NOW SOUNDS raids the Capitol Records vaults in Hollywood for late-'60s Psychedelic Pop/Soft Pop obscurities and unearths a treasure trove of first-time-on-CD gems.

Productions by the likes of MICHAEL LLOYD collide with arrangements by MORT
GARSON and GENE PAGE and compositions by HARRY NILSSON and KIM FOWLEY, and performances by many legendary Wrecking Crew members, proving why Capitol
Records was the undisputed leader of pop during this pivotal era.

ALL original Capitol singles, circa 1966–1969, are sourced from ORIGINAL MASTER TAPES. Some are presented here in STEREO for the first time ever! Most tracks are
FIRST TIME ON CD!

The 24-page, full-colour booklet also includes rare, unpublished photos and extensive track-by-track
liner notes that feature the participation of many original band members, arrangers,
and producers.

Mastered by Alan Brownstein FROM THE ORIGINAL MASTER TAPES! Produced and compiled by STEVE STANLEY

Mein Resumee

: Vorsicht gequirlter Plüsch - nix für "echte" Psych Rocker !!!!!!!!!!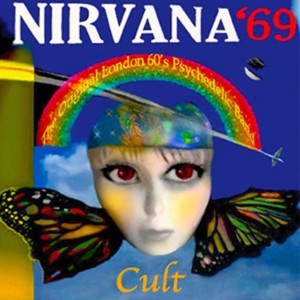 03- 10-13,15

:06Uhr
Da werden aus den tiefer gelagerten Ohren
Schmetterlingsflügel - BURGER RECORDS veredelt
unsere melancholischen Nachmittage mit ner Best
Of Platte von NIRVANA, gemeint ist die englische
Gruppe aus den Spätsechzigern mit ihren

cult

igsten
Songs von den beiden ersten Vinylern - solche
Schmachtlappen wie

WINGS OF LOVE

.



NIRVAPEDIA


02- 10-13,10:23Uhr


JOHN BASSMAN GROUP

:

FILTHY SKY


Begonnen als vielversprechende Beat Kaas Variante zu
SHOCKING BLUE und EARTH & FIRE - leider relativ hurtig
stattdessen PUSSICAT gerufen und im

Mississippi

ihr zweites
Dasein ausgeschnurrt.
Immerhin erst das MISSING VINYL ,demnächst eine
"mausgraue" SOUNDVISION

CD

Variante:

maunz

.

TWO RINGS
CAN YOU DIG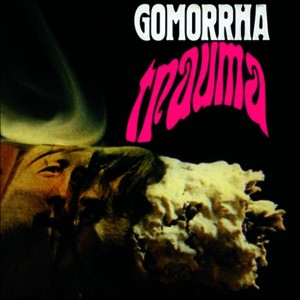 25- 09-13,15

:00Uhr
Nach SECOND BATTLE will LONGHAIR auch mal:
Zwoofach GOMORRHA - sowohl das Debut TRAUMA

sowie auch die
Nachtraumatisierung I TURNED TO SEE WHOSE VOICE IT WAS

.


Beide in

Lp

/

Cd

Version (- auf digitaler Ersterer ihre deutschsprachigen Versuche
als Boni).
Etwas

OHRENBALSAM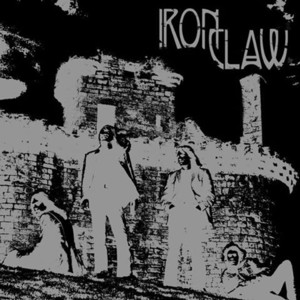 24- 09-13, 09:49Uhr
Absolut bewundernswert sind für unsereinen Combos, die - ohne
mit dem Plektrum zu zucken - vierzig Jahre später (wohlgemerkt:
in Original Besetzung!!!) erneut auf die Bühne klettern und exakt
so klingen wie dunnemals.
Zu diesen Gralshütern darf sich zweifellos auch

IRON CLAW

zählen.
Nachdem

ROCKADROME

mit ihrem Ur-werk auf Cd 2009 reichlich
abgescheffelt hatte wird selbstredend ne Vinyl Doppelte


nachgeschoben.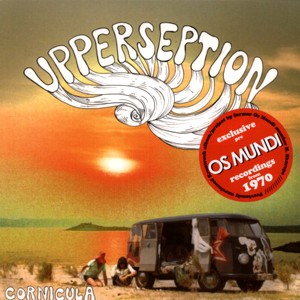 23- 09-13, 10:36Uhr


UPPERSECTION

CORNICULA


Klar, HARALD SKOREPA war Bandmitglied von

OS MUNDI

, allerdings
erst in der Spätphase der Gruppe, da toste die STURMFLUT.
Als historisches Dokument zum Thema

"deutscher Underground Rock"




1970"

taugen die nun als Lp/Cd vorm VW Bus campenden Relikte aber
allemal.


Sound Clip


Discogs


Facebook Seite vom Label

KORU SURO

(alias

PRIVATE RECORDS

)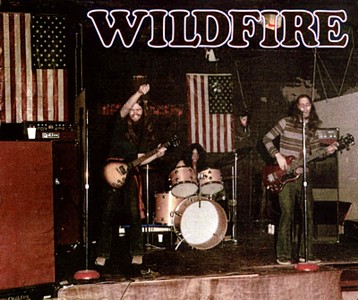 22- 09-13, 16:25Uhr
Ungefähr seit dem Tertiär schwirren Trillionen von Trios
durch den Orbit, initiiert von CREAM, manche auf dem
gleichen Niveau - nicht unbedingt spieltechnisch dafür
aber von der Attitüde her - der Rest unscharfe Abziehbilder.
Hingegen zur Oberliga möchte unsereins WILDFIRE mit ihrem
Werk SMOKIN' rechnen, welches SHADOKS erneut von der
Bühne lässt. Hoffentlich diesmal auch als Cd, denn Vinyl
hören meine Kumpels und icke mit zunehmendem Alter
immer weniger gerne..........

Geschichten rund ums Wildfeuer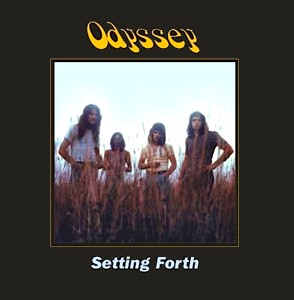 19- 09-13, 10

:36Uhr


Von

LION PRODUCTIONS:
ODYSSEY

"Setting Forth:

Deluxe Edition

"

2xCD




Mögen manche Garagen Gourmets mehr auf feine Melodien stehen, andere hingegen




bevorzugen archaisches Georgel wie wir es z.B. von den

HEADSTONE

,

MYSTIC
SIVA

,

HUNGER

oder

ODYSSEY

kennenlernen durften.


Letztere sind so gefragt, dass LION nicht nur ihr Maximum Opus dauernd auf Cd/ Lp rereleast,


sondern auch jeden andern Huster der Combo, etwa einen Life Mitschnitt, den ihr Roadie mal

auf nem Cassetten Recorder aufnahm - mag bei Alles-sammlern Neugierde erwecken -
hält unsereins trotzdem für Schrott.


Egal, als Zubrot/ Zweit Cd zu ihrem Klassiker isses okay, zumal uns nie zuvor gesehene Fotos im

Booklet erwarten sollen - wir sind gespannt.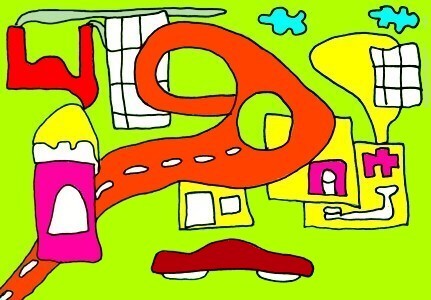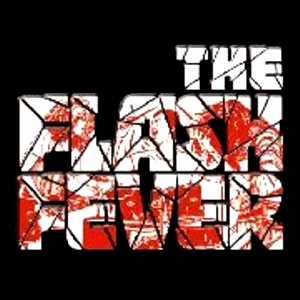 THE FLASH FEVER
S/T
69WATT
WATT1
The debut album from Saint-Petersburg, Russia based power-trio The Flash Fever shows a bright
palette of influences and genres. Although in general it is 70s inspired fuzzy psychedelic rock one
can find something from stoner, progressive rock, funk and even hip-hop there. Fast loud and fuzzy
riffs stand nearby tuneful choruses which are flavored with bluesy solos. Two singers make the sound
differs from track to track and even through one song. All that components are mixed in turmoil of
madness and heavy vibes.
Limited to 200 black and 100 coloured copies.
Factory sealed album.
180gr vinyl as usual.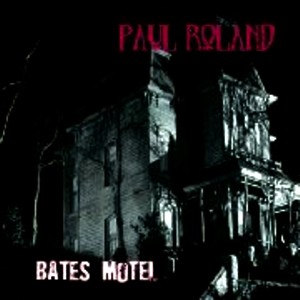 PAUL ROLAND
Bates Motel
LP
69WATT
WATT2
Fancy a detour off the musical highway this Autumn? Cult English baroque rocker
Paul Roland (who was once
described as 'the male Kate Bush' by label mate Robyn Hitchcock) has left the mock gothic grandeur of his
past albums such as 'Danse Macabre', the Edwardian proto-steampunk offerings of 'A Cabinet of Curiosities'
and the dark woods of folk-themed 'Grimm' to plug his electric guitar in and thrash to death such titles as
'I Was A Teenage Zombie', 'Tortured By The Daughter of Fu Manchu', 'How I Escaped From Devil's Island' and
the title track 'Bates Motel'. Someone has evidently been listening to The Cramps and Johnny Cash!
"In the late 1980s I interviewed several members of the Velvet Underground for a national English newspaper
and at the end of the interviews I asked Nico, Sterling Morrison and Maureen Tucker if they would be interested
in recording with me and they seemed genuinely enthusiastic. So I wrote some songs for them and sent the
tapes over to the states, but there were technical problems that couldn't be resolved due to the incompatibility
of the tape formats at that time. There was no internet then so sub-mixes on metal spools had to be shipped
over for them to add their parts and these weren't compatible with the American studio that Sterling was using
at the time. So the songs were shelved, until now. I had spoken to Sterling several times on the phone and he had written back saying that he was keen
to record and he liked the songs, particularly the structures, I remember, but I didn't pursue it,
thinking that we had all the time in the world to get
together. Then sadly he died and soon after so did
Nico. Then my own music went off in a more psych-folk direction and I forgot all about the PR/VU project.
But recently after making a number of intimate acoustic albums I was itching to rock again and I thought it was time to dust
off the songs I had
written for them and complete those which I hadn't finished. 'Bates Motel' is not Paul Roland imitating the Velvet Underground - that would be
pointless - it is the album that I would have made with Mo, Sterling and Nico had I been a bit more aggressively ambitious and made sure the
opportunity wasn't lost."
For those who might find the pace rather bracing, there are also a couple of spaced-out psych tracks (including a paean to the dark Indian goddess
Kali) and a creepy tale or two with a suitably atmospheric setting - one inspired by a ghost story written by England's master of the macabre M.R.
James ('The Wailing Well'). The lighter side of Roland's macabre humour is embodied in a couple of classic Sixties psych-punk tracks with a twist
('Tortured By The Daughter of Fu Manchu' and 'Crazy' which we think could have been written for Green Day), plus a sly pastiche of self-righteous
evangelical preachers on the gospel tinged 'Promised Land' and a typical Roland offbeat Arabian adventure 'Khatmandu' featuring Curly, Moe and
Stagger Lee ("and me with a half-assed plan to find the lost city of Genghis Khan").
New remixed sound and alternative cover artwork to the Sireena 2013 CD edition.
Limited to 200 black and 100 coloured copies.
Factory sealed album.
180gr vinyl as usual.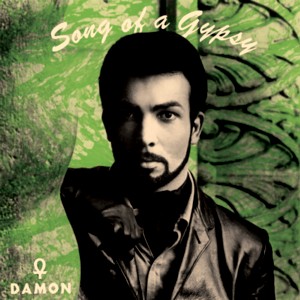 18- 09-13, 09

:14Uhr
Links ein Promotion Cover (?) zur neuen Version
des Psych Olympers

DAMON

"SONG OF A GYPSY"

:
Auf keiner der derzeit bekannten ca. 5000 Millionen
Reissues war bisher die richtige Geschwindigkeit zu
vernehmen - angeblich wird NOW AGAIN mit ihrem
digitalen Doppel Deluxer sofort Abhilfe schaffen..........
Wers glaubt ......... - man kennt das Phänomen ja
bereits bzgl. der MAD RIVER: von schleichend wie ein
Sioux auf Schnitzeljagd bis rasanter Saturn Wirbel
sind in puncto dieser Platte alle Gattungen der
"Beschleunigung" aufschnappig.

DAMON (aktuelle Webseite)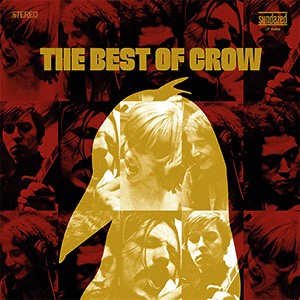 17- 09-13, 10:41Uhr


CROW

THE BEST OF CROW


LABEL: SUNDAZED



CROW

IPEDIA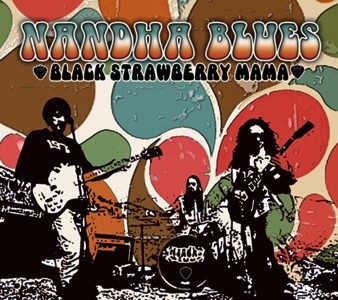 16- 09-13, 11:48Uhr
Frisch rustikallt aus dem

GROOVEYARD

:
NANDHA BLUES

BLACK STRAWBERRY MAMA


Soundlich 'n karohemdisierter Trucker Trail.


Faebook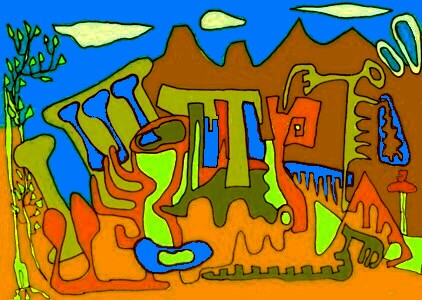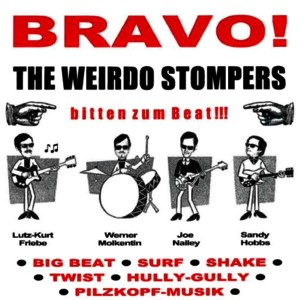 PRESSETEXT VON

SANDY HOBBS

(Ex-

BEATITUDES

, ex-

THE CHUD

)

Die WEIRDO STOMPERS bitten mal wieder zum Beat (selten genug), diesmal an einem auch für Arbeitnehmer freundlichen Termin:
Am
Sonnabend
, dem
21. September 2013
gibt es
ab 21.00 Uhr
Beat- und Tanzmusik, schöne Melodien und flotte Rhythmen mit dem Gitarren-Sound der Sixties im
Artenschutztheater Berlin
.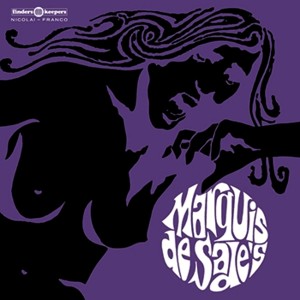 15- 09-13, 11

:48Uhr
Es ist bald Herbst - Zeit für

FINDERS KEEPERS

, auf uns einen
Stapel Schallplatten herabrieseln zu lassen wie die entlaubte
Lärche ihr Geblätter:


LUBOS FISER

MORGIANA

ZDENEK LISKA

THE CREMATOR




T.R.A.S.E

ELECTRONIC ROCK


Mich persönlich würde der

BRUNO NICOLAI

Soundtrack


interessieren, welchen er für

JESS FRANCO

's

MARQUIS DE SADE


kompostierte äh komponierte.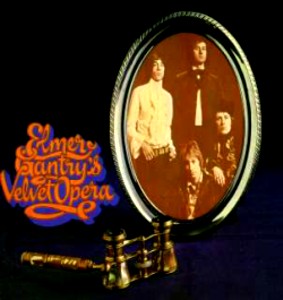 12- 09-13, 15

:52Uhr
ELMER GANTRY'S VELVET OPERA


(Label:

CHERRY RED) CD


PRESSETEXT

(ENTNOMMEN VON

SPIN CDS

)


On the face of it, Elmer Gantry's Velvet Opera should have been a shoo-in for success. A popular,
dynamic live act who were equally at home in the studio, their early recordings were bursting
with wit, intelligence, melody, style and, perhaps more than anything else, a sense of fun.

The sole album to be made by the original line-up, Elmer Gantry's Velvet Opera was one of the
most original and consistently entertaining albums to emerge from the British psychedelic scene.
The band also cut a couple of hugely commercial singles – and yet, somehow, the glittering prizes
eluded them (although Elmer did subsequently score a hit as the lead singer on Stretch's 'Why Did
You Do It', while rhythm section Richard Hudson and John Ford would later flourish in the Strawbs
before branching out on their own) .

This definitive release of that self-titled 1968 album adds their three contemporaneous singles
(including the minor hit 'Flames', an EGVO song that the embryonic Led Zeppelin included in their live set),
various studio outtakes (such as their title song to the little-known 1967 Swinging London horror movie
short Talk Of The Devil) as well as hitherto-unreleased early demo versions of 'Flames' and 'Salisbury Plain'.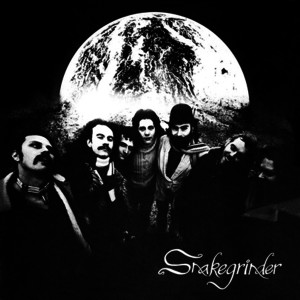 12- 09-13, 15:52Uhr


Alle Yogi Bären dürfen launig aufbrummen:


LION

rustikallt die 77er von

SNAKEGRINDER




AND THE SHREDDED FIELDMICE

über die




Schallstoppel.................





Facebook Seite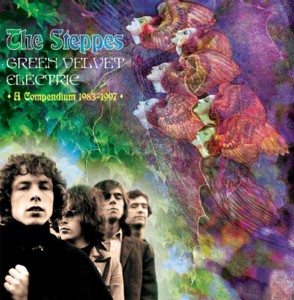 11- 09-13, 11:29Uhr
THE STEPPES

GREEN VELVET ELECTRIC


A COMPENDIUM 1983 - 1997

(Label:

CHERRY RED

)




PRESSETEXT

(ENTNOMMEN VON

SPIN CDS

) CD

Born amidst the hype of the '

Paisley Underground

' in LA in the early 1980s the

Steppes were always the real deal, yet received less attention than lesser

contemporaries such as The Rain Parade and Long Ryders. In the main a

vehicle for the songs of the Irish American Fallon brothers, the Steppes

e

arliest recordings received praise in Melody Maker who made comparisons
with The Beatles and The

Jam. By 1986 the band had achieved its classic line

up; John and Dave Fallon were augmented by the John Cippolina meets

Jimmy Page' guitar work of Tim Gilman and 'John Densmore vibed' drumming

of Jim Bailey.

In 1986 this truly psychedelic quartet unleashed the timeless 'Drop of The
Creature' an album described by The Times in 1997 as "one of the greatest
debuts ever". An innovative mixture of trippy, fluid, west-coast acid rock, folky-
Celtic romanticism and sharply observant pop-psychedelia, 'Drop' set

a template that the band improved upon right up until their untimely demise in
the midst of the acid house explosion - when playing a guitar was momentarily
deemed unhip by the fickle masters of cool.

The Steppes sound is as catchy as it is hallucinogenic and between 1983 and 1997 they recorded anastonishing body of
work including the albums 'Drop of The Creature' 'Stewdio' 'Enquire Within'' Harps and Hammers' and 'Gods Men and
Ghosts'.

The best of this catalogue can be found on this two disc set. Both ahead of their time and outside of it

The Steppes legacy is now in focus revealing just what an important band they really were.

NME

"A lost talent that should be discovered as soon as possible"

The Times

"Unsung Britpop forebears stifled in their day by Acid House and Transatlantic Air Fares"

Shindig

"This is a band that should have achieved so much more and been massive. A very needed

anthology"

Q Magazine

"A Strange but rather fascinating brew"

Interview mit JOHN FALLON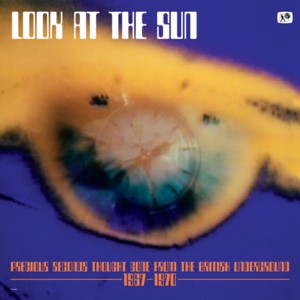 10- 09-13, 14:52Uhr


LOOK AT THE SUN




PRECIOUS SOUNDS THOUGHT GONE FROM THE BRITISH UNDERGROUND




1967 - 1970



Bereits 2010 veröffentlicht, doch in manchen gut sortierten Plattenläden
noch erhältlich, z.B. bei GREEN BRAIN

die Cd

und bei KALEIDOSCOPE MUSIC


die Lp

.

Danke an

Michael Riemer

für den Tippp.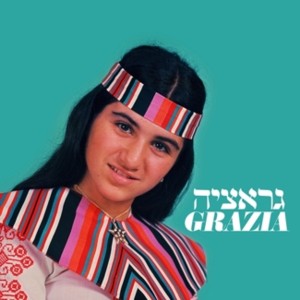 09- 09-13, 09:54Uhr


GRAZIA

GRAZIA!




PRESSETEXT

VON

FORTUNA RECORDS

/ VERTRIEB

LIGHT IN THE ATTIC

RECORDS:

Jaffa in the late sixties and early seventies had an exciting and exotic sound to offer, where folk musicians
performed live at its taverns seven nights a week. It was far from the mainstream hit- parade of swinging
Tel-Aviv but close enough geographically to attract listeners from across the Tel-Aviv-Jaffa metropolis. The
scene got bigger and wilder, as it embraced the Middle Eastern celebration style known as "Hafla", involving
heavy drinking, local food and music of course
Standing at the center of old Jaffa and it's vibrant music scene was the record store and label, Koliphone
Records. Owned by the Azoulay brothers, Koliphone tirelessly recorded these artists and sold their records to
the growing masses. At first they released mostly Greek and Turkish music, shortly followed by Yemenite,
Moroccan and Hebrew records, showcasing the cultural melting pot of this ancient part town.
The biggest and most influential artist of the time was Aris San. A singer and guitar virtuoso, San created the
Israeli-Greek style and introduced the drums-bass-guitar rock combo to folk audiences. His fans thought they
were listening to traditional bouzouki melodies, but in fact San's music was a lot heavier, strongly influenced
by American surf, verging on the psychedelic San's huge popularity attracted many other artists to record the
new style he had pioneered. Artists such as Trifonas, Levitros, Nino Nikolaidis and many more began to appear
on Jaffa's record stands. Among them was a young girl who sang in Turkish. Her name was Grazia Peretz.
Grazia was a wonder kid in the early seventies. She started singing at the age of nine, performing at Turkish weddings and Mediterranean nightclubs,
sharing a stage with local legends such as Aris San and Trifonas. Soon enough, she became an in demand act for events up and down the country,
eventually landing herself a weekly TV spot on the Channel 1 music segment.
For her 16th birthday, her father sent her to record a full length "Hafla" style album at the Koliphone studios. Marko Bachar, who was the label's in-
house producer, arranger and keyboard player, was in charge of the project. Bachar had just sold his organ and bought a monophonic Moog synthesizer.
The heavy and unique sound of his synth is heard well throughout the album, encouraged by Grazia herself, who wanted to break free from the
conformities of Greek and Turkish folk music and introduce the early sounds of disco she and her peers were getting into.
When the album finally hit the shops it sold… nothing. Hard funk drums, pounding bass coupled with synth blips and psychedelic Turkish guitars –
well… it was all a bit too much for the unsuspecting folk audience. Grazia never made another album for Koliphone.
At the age of 18, disheartened by the music industry and the undue touring environment she had to endure at such an early age, she stopped singing
and never returned to the studio or the stage.
All she left us was this amazing gem, which became one of the most sought after Israeli records of all time.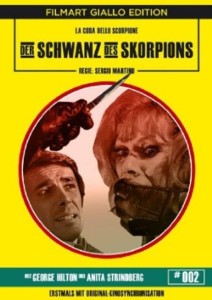 08- 09-13, 17:11Uhr


FILM TIPPP


Da bibbert

DER

SCHWANZ DES SKORPIONS :


In diesem

GIALLO

sind mehr als ein Set Küchenmesser
trefflich ausgeleuchtet...........

Film Label: FILMART

DIRTY PICTURES Forum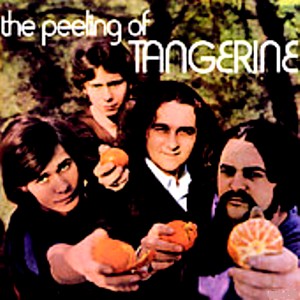 07- 09-13, 10:37Uhr
Mit frischem Elan dem Urlaub entsprungen kippt uns
GUERSSEN erneut einen Stapel Vinysinen vor den
Tonarm:
Das Meiste kennt man bereits digital von GEAR FAB
oder analog aus der AKARMA Bootiede.
Inwiefern die Spanier sich einer Cd Quelle bedienen
vermag unsereins nicht zu orangieren.
Frisch gepellt:

MOUNTAIN BUS

, PUGSLEY MUNION,
CHIRCO, WAKEFIELD,

MERKIN

, MAGIC und TANGERINE.
Und von anderswo: MU sowie T KAIL.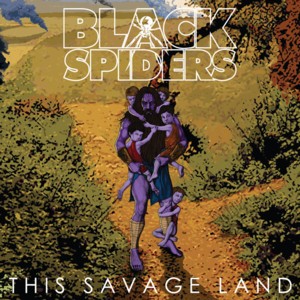 06- 09-13, 10:26Uhr
Von einer "Unzivilisierten Gegend" kündet das neue
Werk der SCHWARZEN SPINNEN.


Zweifellos

um uns Psych Pilgern mittels Stoner Rock
den Pfad zu weisen.........

Ihr Facenetz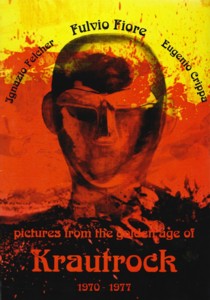 06- 09-13, 09:52Uhr
LESE TIPPP


PICTURES FROM THE GOLDEN AGE OF KRAUTROCK 1970 - 19777




Der Mann mit der Misch Maschine

meint: "

Teuer da eloquent!!!

"
PRESSETEXT


"Pictures from the Golden Age of Krautrock" is a comprehensive and essential guide to everyone




who love the Krautrock of the seventies.




Enclosed in a beautiful A4-sized (21x30cm) hardback cover and printed in a limited numbered edition




and autographed by the author, the book gathers an almost 500-page series of amazing and impressing




articles and advertising sheets taken from original magazines from Italy (Ciao Amici, Big, Giovani, Ciao 2001...)




and Europe/USA (Melody Maker, New Musical Express, Record Mirror, Rock&Folk, Best, Hit Parader...), an




extremely hard to find collection of an unreachable charm.



480 pages, colour
Hardback cover

05- 09-13, 10:31Uhr


V.A. -

SAZ BEAT

Turkis Rock, Funk and Psychedelic Music of the 1960s and 1970s


PRESSETEXT




From the curator of

Bosporus Bridges Vol. 2,

now comes the compilation

Saz Beat
on Corvo Records' sublabel Global Pop First Wave.
This new selection of tracks explores the sounds of Turkey from when the country
was hit by the first wave of global pop in the 1960s. Unlike elsewhere, Anglo-American
pop did not lead to a copy culture, but to an extraordinary blend of an electrified Western
style with Turkish elements in composition, language, and instrumentation.
The compilation presents a wide mix of music for dancing and listening, ranging from hard
rock to soft folk and from disco funk to muezzin psychedelic. It contains two incredible tunes
by Grazia, "the only synth-driven, Israeli-Turkish, break-heavy, psychedelic-disco-funk record
by a child nightclub singer" (Andy Votel). Also featured are American-Turkish beat rock by
Devil's Anvil, otherworldly sounds by Gülsüm Kamu and Yabancilar, hiphop-sample-friendly
beats by Özdemir Erdogan and Zafer Dilek, and heavy groove folk by Meral Atakök and Zerrin Zeren.
All tracks have been carefully restored and completely remastered for full sonic impact at
Calyx Mastering, Berlin.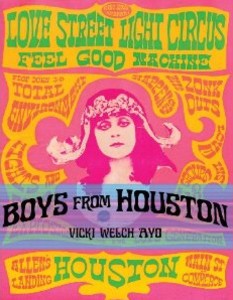 04- 09-13, 10:38Uhr


LESE TIPPP




VICKI WELCH AYO




THE BOYS FROM HOUSTON



Facebook
Ein Review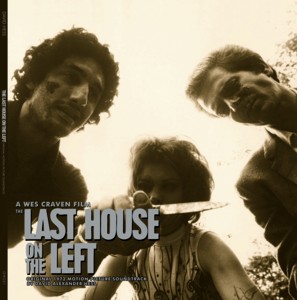 04- 09-13, 08:57Uhr
Für immer im Gedächtnis haften bleibt jedem Grusel Freak der Auftritt
von

DAVID HESS

als Psychopath nahe beim LETZTEN HAUS LINKS.
Dabei war er in erster Linie weniger ein Schauspieler sondern
begnadeter Musiker und hatte auch flugs den SOUNDTRACK zu WES
CRAVENS

Underground Klassiker

beigemetzelt.
Als verschiedene Ausfertigung (Lp, Cd, Cassette) von ONE WAY STATIC
RECORDS (Vertrieb: LIGHT IN THE ATTIC).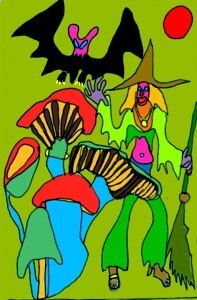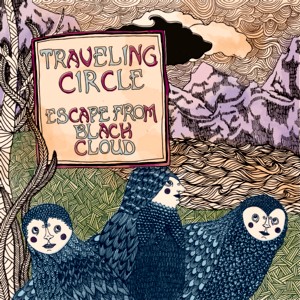 02- 09-13, 11:17Uhr
Na, dann wollen wir mal wieder von der schwarzen
Wolke flattern, um uns unter die anderen
seltsamen Vögel zu mischen..........
Der

TRAVELING CIRCLE

kreist bei

NASONI

.
Frisch ein REVIEW geschnäbelt.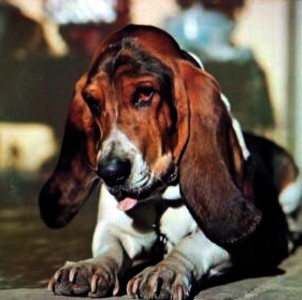 01- 09-13, 11:10Uhr


Müde Knochen


Es dürfte kaum einen Beller wert sein - beim Lp Reissue
von

DUFFY

"JUST IN CASE YOU'RE INTERESTED" handelt
es sich um ein Counterfeit, denn das Label MABEL RECORDS
hat eigentlich seine Hütte vor längerem zugekettet -man
könnte sich indes auch irren, wuff.

Laut der KRAUTROCK Seite eine

"(fast) vergessene Perle"

-
siehe etwas weiter unten.

Des weiteren macht man sich im MUSIKZIRKUS seine
Gedanken.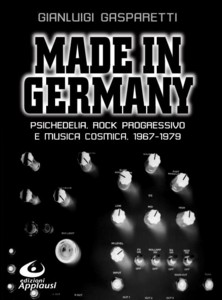 01- 09-13, 11:10Uhr
Fantastico - erneut ein Lexikon , darin gebündelt
alle deutschen Psychedelia, Rock, Progressiv &
elekrokosmischen Combos zwischen 1967 - 1979.
Jetzt müsste man nur noch die italienische Spra'k
beherrschen, außerdem ist dies Begehrnis auf 150
(in Worten: hundertundfünfzig) Ausgaben limitiert -
da gilt für unsereins: mal wieder in die Röhre geguckt.
Laut Google Übersetzer: besprochen werden 500
Bands auf 800 Seiten mit vielen Bildchen (farbig und
schwarz weiß.

Ältere

News

Home