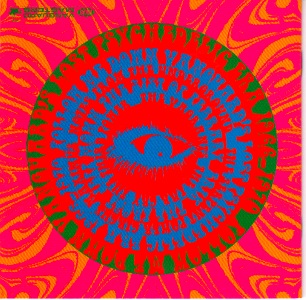 08-01-15,13:28Uhr


CD DER WOCHE

(PART 32)


Zuhause ratterte die letzten
sieben Tage

bevorzugt:




FOLLOW ME DOWN

:


VANGUARD'S LOST PSYCHEDELIC




ERA 1966 - 1970





Label:

ACE RECORDS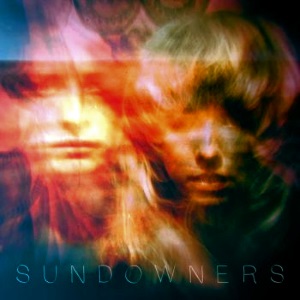 07-01-15, 11:43Uhr
Leicht am West Coast Sound angelehnt aber aus
Liverpool treten THE SUNDOWNERS

ins Tageslicht.


Ihre Facebok Seite
Label: SKELETON KEY RECORDS
Ein Preview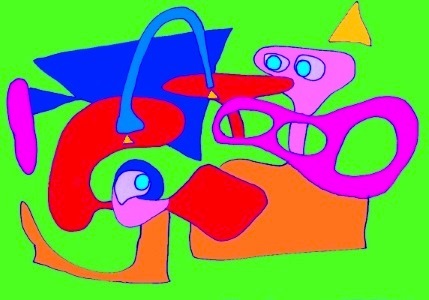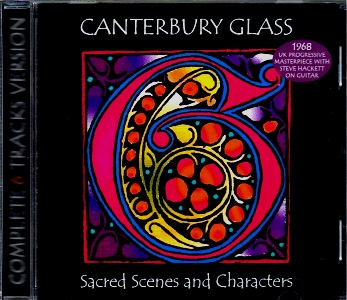 06-01-15, 10

:01Uhr
Schön sakal wird bei CANTERBURY GLASS georgelt. Weihevolll
die Vinyl Scheibe von

STAMFORD AUDIO

. Demgegenüber dürften
digitale Heiden ihren Segen von

FLAWED GEMS

erteilt bekommen,
dem unhostiösen Label: Gloria.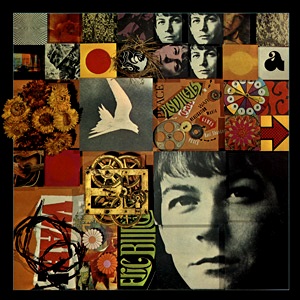 05-01-15, 11:35Uhr
Bzgl. Cd finden sich die Werke von ERIC BURDEN & THE ANIMALS namens
WINDS OF CHANGE nebst THE TWAIN SHALL MEET auf jedem dritten Grabbeltisch.
Dass SUNDAZED die Klassiker obendrein als Vinylausgaben und erstere Edition
gar in Mono veräußert dürfte defintiv ein triftiges Kauf Argument sein.

04-01-15, 12

:14Uhr
Vermittels

UNIVERSAL MUSIC

galoppert der TYRANNOSAURUS REX frisch durch
die Plattenläden (LP/CD). Mehr Details dank

Preview

sowie etwas Musik, tralala.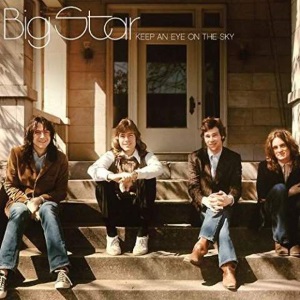 03-01-15, 11:47Uhr


BIG STAR

KEEP AN EYE ON THE SKY


Aufgrund reger Nachfrage

2015

in verbesserter
Schachtel. Ein

REVIEW

.


BigStaripedia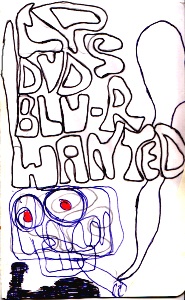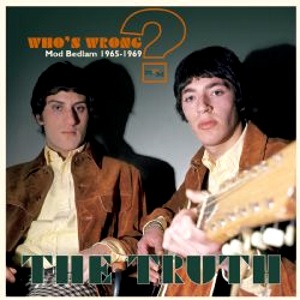 02-01-15, 11

:42Uhr


THE TRUTH

-

WHO'S WRONG?

MOD BEDLAM 1965-1969


PRESSE TEXT

VON

CHERRY RED
Mod duo Frank Aiello and Steve Jameson from north London, the latter a Stamford Hill mod alongside
Marc Bolan. Managed from 1966 by David Nicolson and Ken Pitt, who also had David Bowie in the stable of artists.
Released seven singles between 1965-1968, scoring an international hit with the Beatles Girl. A bonus single credited
as Shere Khan is added from 1969. Added to which are two previously unreleased tracks, original songs written by Steve Jameson.


Tracks benefitted from fine collaborators including arranger Johnny Harris, musicians Alan Price and Mitch Mitchell on Jailer Bring Me Water, Big Jim Sullivan on several tracks including the double electric guitar parts on Old Ma Brown , and Jimmy Page on Sueno and I Can't Make It Alone.


Further stand out tracks include the driving and punchy Who's Wrong, the high octane version of Hey Gyp,
the mod club rocker Baby You Got It.


Sleeve notes include new interviews with Jameson, Aiello and Nicolson and photo's from their archives.


Frank Aiello later joined Cozy Powell to form Bedlam in the 70's, at which time Steve Jameson scored a Northern Soul hit as Nosmo
King before switching to a long career in comedy.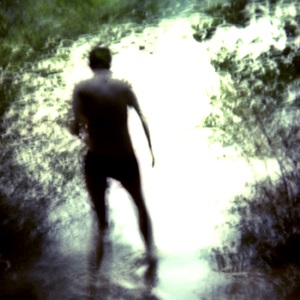 01-01-15, 12

:37Uhr


Während der

MYSTICAL COMMUNICATION SERVICE auf seinem

Digi Cd

Debut


einstweilen den

GYPSY SPIRIT

beschwor lauern an der Startrampe bereits

THE
MARVELOUS SPACE ADVENTURES OF JOHN BLUE. Um welchen Astronauten
es sich dabei handelt wird gewiss andüsendes

Vinyl

- weißer als der Andromeda


Nebel

-

in unsere Umlaufbahn schwenken.




Label:

POLYCHROME SOUNDS


Vorgestern auf der Modenschau und im Bassy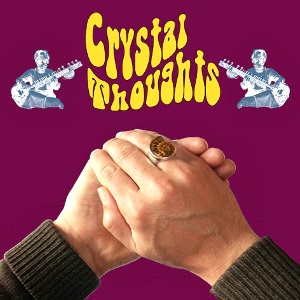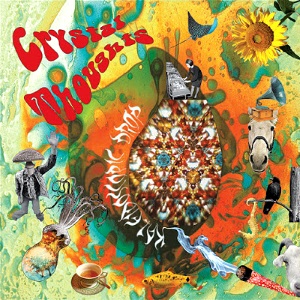 31-12-14, 13:50Uhr
Rechtzeitig zum Jahresende erinnerte SPIROS via Mail an CRYSTAL THOUGHTS,
die amtliche Psych Gruppe aus Griechenland.
Offensichtlich scheint ihre Platte KALEIDOSCOPIC DROP derzeit bis auf die letzte
Scheibe ausgelutscht zu sein ( - man erwartet sehnlichst ein Rerelease-), bei der
aktuellen BECOMING ACID solltest du schleunigst die Hand drauf halten, hihi.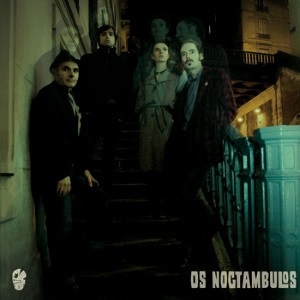 30-12-14, 11:23Uhr
Sind wir nicht alle ein bißchen somnambul? Möglicherweise
ein Grund, warum sich die Fränzösisch- Englische Combo
OS NOCTAMBULOS so benannte, jedenfalls wandelt sie auf
den Pfaden seliger Vietnam Veteranen, wohin man ihnen auch
gerne die Treppe runter folgt oder in die Gärten von Korsika.
Label: EVIL HOODOO
Ein Reviewos

29-12-14, 11:25Uhr


A DAY

I

N MY MIND'S MIND

VOL.4

(Review zu allen vier Folgen)
1. Hurt, Love And Fire - Chris Malcolm 2. Bengal Tiger - The Brew
3. Little Things That Happen - Ray Woolf And the Avengers 4. A Bread and Butter Day - The Dave Miller Set
5. Reach Out - Gene Pierson 6. Hey Bulldog - Tom Thumb 7. The Days of Pearly Spencer - The Avengers
8. Oh What A Day - The New Zealand Trading Company 9. Carpet Man - Troubled Mind
10. Dear Madelaine - The Arch 11. Summer Set Morning - The Avengers 12. Cold Rain and Snow - Salvation
13. Is He Going to Die? - The Underdogs 14. Tea for Two - The Brew

1

5. Hey Joe - Sebastian's Floral Array


16. Fire - Cellophane

17. Race With the Devil - Rebirth

18. Waterpipe - The Avengers
19. Trip on Life - Chris Malcolm 20.

Gracious Lady (Alice Dee) - Lew Pryme
21. The House Beside the Mine - Hayden Wood 22. Like the Sun Like the Fire - Salvation
23. Up the Wooden Hills to Bedfordshire - The Clevedonaires 24. Love Is Not A Game - Mee and the Others


25. Computerised Existence - Lew Pryme

26. Slighty-Delic - Bryce Peterson

27. Nature - Wayne Mason & Ali Richardson (Demo)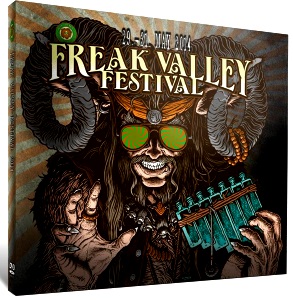 28-12-14, 13:34Uhr


DVD TIPPP




FREAK VALLEY FESTIVAL

2014


Webseite
Facebook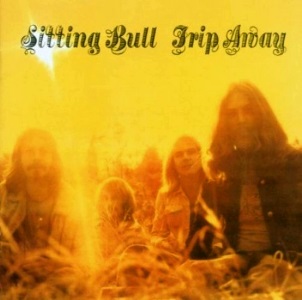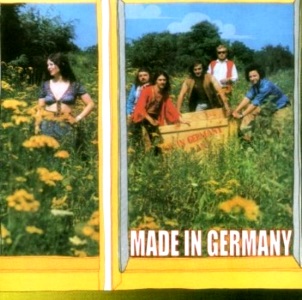 27-12-14, 13:46Uhr
Eigentlich lacht draußen die Sonne, trotzdem isses arschkalt haschteig, eben
typisch Winter. Erwärmen kann dagegen die Info, dass Anfang

2015


Vinyl Reissues von

SITTING BULL

"TRIP AWAY"

und

"MADE IN GERMANY"


auf unseren Klang Wiesen für frisches Hör Heu sorgen.
Beide vom LONGHAIR Label, welches schon

2002

die

CD

s silberiotopte
(guckste

digitale

Buller und Made). U.a. bei GREEN BRAIN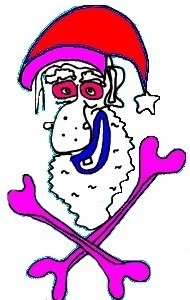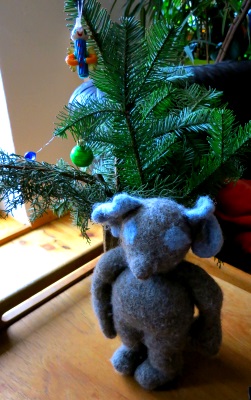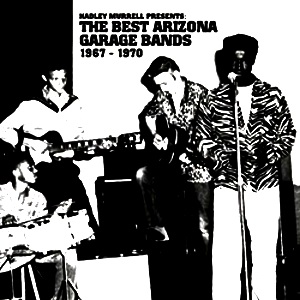 23-12-14, 13:03Uhr
Bereits im Alter von 14 Lenzen trommelte HADLEY MURRELL bei

THE




CARNATIONS

und produzierte bzw. schrieb Songs u.a. für THE BLISS.
Auf seinem Label HDM RECORDS präsentiert er nun THE BEST ARIZONA
GARAGE BANDS 1967-1970:


The Caravelles - 'Lovin' Just My Style'

Bliss - 'Hotche Blues'

The Sect - 'Just Can't Win'


Noble & The Matadors - 'Believing You'

Bliss - 'Gangster Of Love' Bliss - 'Visions'


The Caravelles - 'Self Service'

Bliss - 'Cry For Love' Bliss - 'Fear Of Fears'


Bliss - 'Hippies And Cops And A Bunch Of Rocks

' Noble & The Matadors - 'She's So Fine'


Bliss - 'Music Train'

The Sect - 'Simply Sunday' Bliss - 'Ride The Ship Of Fools'


The Carnations - 'Renegade'

The Carnations - 'Dive Bomber'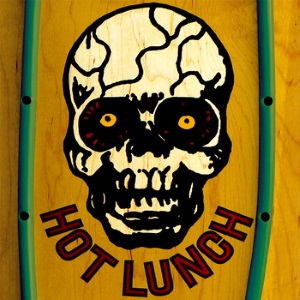 22-12-14, 10:59Uhr
Mit Turbo Antrieb skaten HOT LUNCH von einem Label zum Nächsten: ihr Debut
"SAME"

2013

bei WHO CAN YOU TRUST und TEE PEE RECORDS. Dann Anno
2014 "HOUSE OF WHISPERS" auf HEAVYPSYCH SOUNDS - eben die ganze
Palette. Gruppen ohne Stoner im Paket - mit Vorliebe retro - sind immer gerne
willkommen. Weswegen wir ebenso ihre Zwoote heißhungrig erwarten..........
Interview mit einem Bandmitglied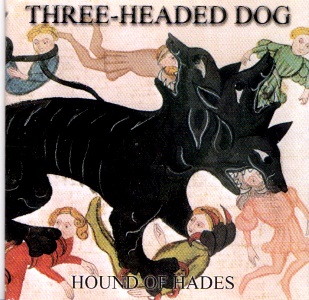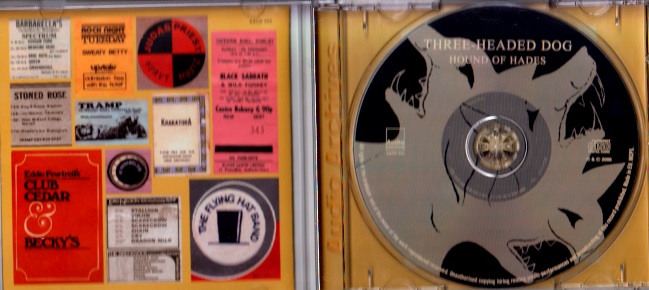 21-12-14,14:10Uhr
CD DER WOCHE (

PART 31

)


Zuhause ratterte die letzten
sieben Tage

bevorzugt:


THREE-HEADED DOG


"HOUND OF HADES"




Label: AUDIO ARCHIVES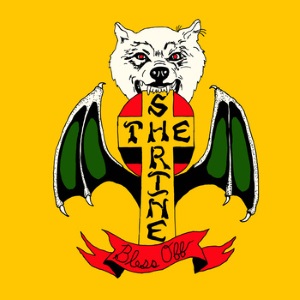 20-12-14, 12:32Uhr
Natürlich gehört zum Inventar jeder "echten" Combo mindestens eine Sorte von Drogen,
seien es Alk, Gras, Koks, seltsame Tabletten oder Autobatterie Ladegeräte. Satirisch auf
den Zipfel treiben dies THE SHRINE mittels Promovideo zur ihrer Platte BLESS OFF -
jedem Rock Rabauken herzlichst an die dritte Pumpe seitwärts geklappt.
Label:

TEE PEE RECORDS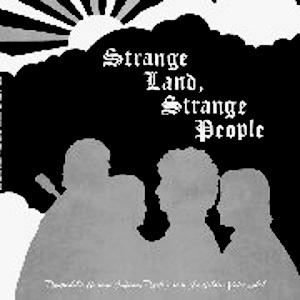 19-12-14, 11:15Uhr


V.A. "STRANGE LAND, STRANGE PEOPLE"

(LP)


Diverse Garagen Psycher vom GOLDEN VOICE Label
01.

Suburban 9 To 5

- Sunshine Becomes You 02. Abaddon - Gotta Have It
03. Gidian's Bible - Lowland Blues (Previously Unreleased) 04.

Souled Out

- In The Mourning
05.

Blue Ice

- Too Many Answers 06. Red Hot Rider - Catch The Breeze 07. Forest City Sound - I Can't See
08. Gidian's Bible - Body Trip (Previously Unreleased) 09. Abaddon - Blues Tomorrow
10.

Buster Brows

- Lovin' Train 11.

Gidian's Bible

- Love Is The Answer 12.

Blue Ice

- People Get Ready
13.

North Bridge Company

- Strange Land, Strange People 14. The Rubber Band - Better Days 15. Forest City Sound - Dismal Shadows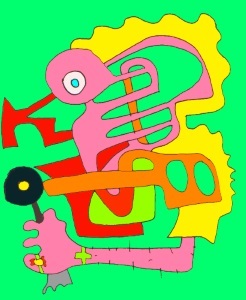 19-12-14, 10:49Uhr
TONTRÄGER TRENDS 2015


Eventuell erinnert sich noch jemand daran: zu Jahresbeginn

2014

wurde von vielen Medien das

"Ende der Cd"


eingeläutet, was sich natürlich als komplette Panikpessy Marke "

Vogelgrippe

" entpuppte.
Tatsächlich müssen einge Altfreaks wie micke, die sich inzwischen

digital

heimisch fühlten, erneut zurückrüsten,
denn viel Interessantes, sogar vorher nie Gehörtes, wird nur noch auf

Vinyl

angeboten. Für Flexible existieren
somit

drei

Möglichkeiten:


1.

zu schmollen und weiter auf das kärglich werdende

Cd

Angebot zu setzen.


2.

Silbernen bzw. Lps

ein zuhause zu gewähren.
Oder

3.

auf

Spotify & Co

umzusteigen - schrecklich unhaptisch. Unsereins bevorzugt
Variante Zwei

im Verhältnis 90% zu 10%

.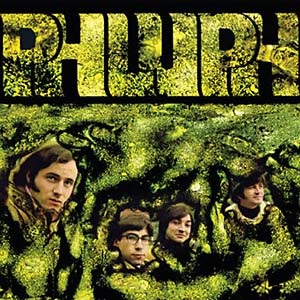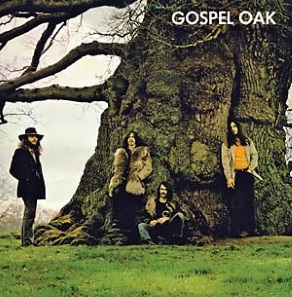 18-12-14, 10:55Uhr
Rechtzeitig vor Jahreswechsel flufft sich Aua AURORA mit einigen Cd
Nachgepressten in Erinnerung. Ergatternswert scheinen unsereinem
besonders PHLUPH und

GOSPEL OAK

.


PHLUPH

-

DEATH OF A NATION




PHLUPH

- DOCTOR MIND


PHLUPH

-

LOVELY LADY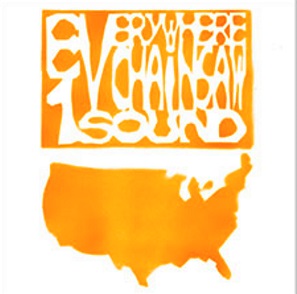 17-12-14, 10:18Uhr
V.A. EVERYWHERE CHAINSAW SOUND (Label: FREAK EMPORIUM)

LP


Side 1
1. Lincoln St. Exit – The Bummer 2. The Spiders – Baby Doll

3. The K-Otics – I'm Leaving Here


4.

The Scepters – Little Girls Were Made To Love

5.

The Scepters - Love You Baby All The Time


6.

The Reverbs – Lie In The Shade Of The Sun

7.

Strangers – Tell Me

8.

Ken & The Fourth Dimension –
See If I Care

9.

The Guilloteens – Hey You

!
Side 2


1.

Fe-Fi-Four Plus 2 – Pick Up Your Head

2.

Unchained Mynds – Hole In My Shoe

3.

Kan Dells – Cry Girl


4.

The Spokesmen – Mary Jane

5.

The Original Dukes – Ain't About To Lose My Cool

6. Heros – I Can




Only Give You Everything 7.

The Monacles – I Can't Win

8.

The Music Explosion – Stay By My Side


9.

Electric Prunes – You Never Had It Better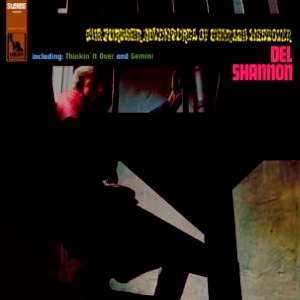 16-12-14, 12:37Uhr
Für verträumte Psychedelia wandert unsereiner gerne über fiktive
Morgentau Wiesen - leider hatte, dem Image entronnen,

DEL SHANNON
mit seiner Platte THE FURTHER ADVENTURES OF CHARLES WESTOVER
hinterher Miese im Rucksack. Heuer wagt TROUBLE IN MIND RECORDS
ein

Reissue

, wofür wir uns gerne zur nächsten Scheuer begeben............
Eine Besprechung des Werks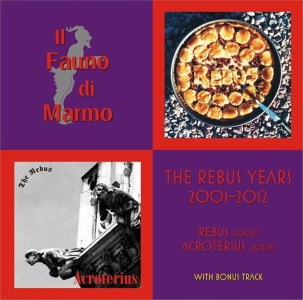 15-12-14, 10:59Uhr
Lange bevor sich IL FAUNO DI MARMO mit dem Album CANTI, RACONTI & BATTAGLIE ein
progonatreiches Denkmal setzten geisterten sie unter dem Namen

THE REBUS

über die
Flure: Beide längst nicht mehr herbeizubeschwörenden Werke

"The Rebus"

(2002)

sowie


"Acroterius"

(2005)

mittlerweile als Doppel Cd vom Label ANDROMEDA RELIX, Vertrieb GT
MUSIC DISTRIBUTION. PRESSETEXT

bei

BTF

.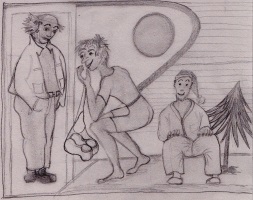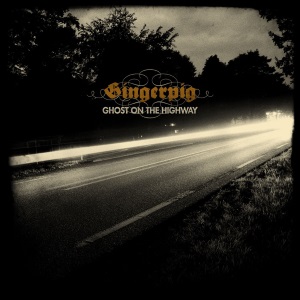 14-12-14, 11:58Uhr
Zielstrebig die Scheinwerfer durchs Nass gesteuert
beschwören GINGERPIG auf ihrem neuen Album den
GHOST OF THE HIGHWAY. Wie bereits beim Vorgänger
visuell dunstvoll umgesetzt vom BLACKLAKE DESIGN.
Freuen dürfen wir uns auf dieses Werk im Frühjahr 2015,
wenn es draußen besonders neblig trübe sein dürfte.
Label:

MIG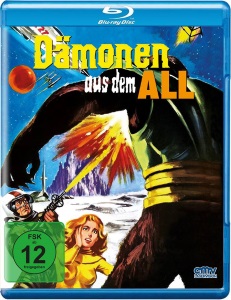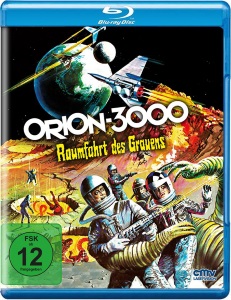 14-12-14, 12:21Uhr


FILMTIPPP


Garantiert Giallo-frei dafür aber mit einem gewissen
Raumpatrouille Feeling in Bunt schwirren zwei Blu
Rays von CMV herbei: Beide stammen aus der Staffel
von insgesamt vier S.F. Streifen, die ANTONIO
MARGHERIT

I

in den Sechzigern durchs All düsen ließ -
dem sogenannten

Gamma Geschwader

:
Rauschiff Alpha, Orion 3000- Raumfahrt des Grauens,
Dämonen aus dem All und Tödliche Nebel.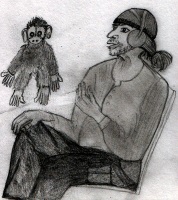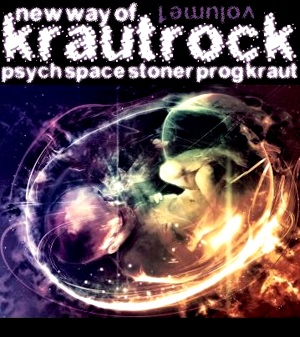 13-12-14, 11:58Uhr
NEW WAY OF KRAUTROCK

VOL.1


BANDCAMP SEITE
TRACK LISTE
Label: TONZONEN RECORDS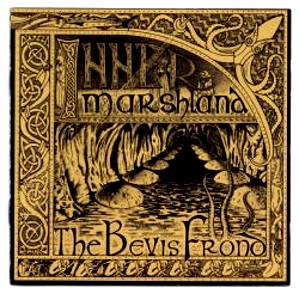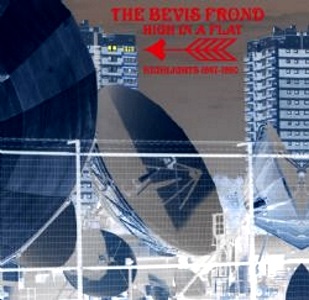 12-12-14, 10:51Uhr
Kaum hat uns CHERRY RED dank dem Debut von BEVIS FROND miasmatet,
legt das Label bereits mit INNER MARSHLAND (Lp / Cd) nach. Angeblich plant
man ja das Gesamtwerk des Künstlers zu retrotisieren, worauf kürzlich
erschienener Cd Sampler

HIGH IN A FLAT

bereits einen allumfassenden
Vorgeschmack lieferte.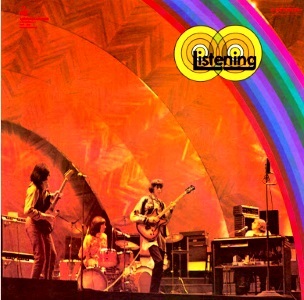 11-12-14, 12:42Uhr
CD

CD

CD

CD

CD

CD

CD

CD

CD

CD

CD

CD

CD

CD

CD

CD

CD

CD

CD

CD

CD
Heutzutage schnappt man als Cd Fischer nach jedem obskuren Silberling, der vorübergrätet.
Garantiert bist du Fan von altem Rock - digital eingedost - bereits auf das Label FLAWED GEMS
gestoßen. Es muränt zwischen Verkaufsnischen des Internetzes und trotzdem kaperst du
nirgends nen amtlichen Kutter von denen. Alsbald kannste nach künftigen Progarpfen hechten,
z.B.

LISTENING

, GLASS HARP und TOAD "SAME". Weitere Anplatscher wären FUSE, UNIVERSE
und TOAD "TOMORROW BLUE". Sowie SPRING u.ä. besitzen wir olle Schwammtaucher natürlich
längst, gelle........?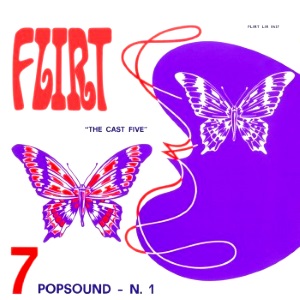 10-12-14, 12:13Uhr


THE CAST FIVE

"POPSOUND N.1"




PRESSE TEXT

VON

SONOR MUSIC EDITIONS


From the same cult label of "Underground Mood", "Paese Sotto Inchiesta" by Peymont/Braen, "Scienza E Tecnologia"
by Raskovich etc., here's the highly-collectible

POPSOUND N. 1

, originally released on Flirt Records in 1971. Obscure
and desirable Italian Library exploitation by a mysterious studio group composed by Ernesto Nicelli, Stellio Subelli
and Pasquale Castiglione. Tons of Psychedelic killing grooves as the infamous "Diatomea" or "Gospel 71″, nice
Breakbeats are also featured in the dope compilation "Speedball Experience". "Charming" and "Eliotropio" are
other 2 incredible shots but generally the whole record features the best B-boy Breaks and drums sessions ever
released on a Library LP. Must-have.


Pressed 500 copies on 180gr. vinyl, heavy cardboard sleeve replica of the original press.


Originally released 1971 on Flirt Records

.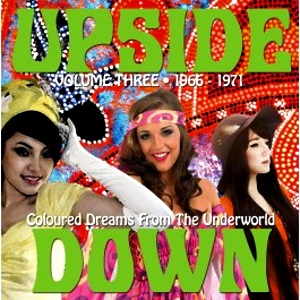 09-12-14, 09

:38

Uhr




UPSIDE DOWN

VOL. THREE (LABEL:

PARTICLES

)
1. ZOOT Little Roland Lost (1969) 2. THE BRIGADE Him Or Me, What's It Gonna Be? (1968)
3. THE RAM JAM BIG BAND Sunshine And I Feel Fine (1968) 4. CANNERY ROW Listen To The Music (1969)
5. THE AVENGERS Carolina Court (1969) 6. THE GROOVE I See A New Day (1968)
7. AXIOM Yesterday, Today And Tomorrow (1971) 8. TALLIFER GROUP Fansifrea (1968)
9. THE ATLANTICS By The Glow Of A Candle (1968) 10. LARRY'S REBELS Let's Think Of Something (1967)
11. FRANK LEWIS Year Of War (1969) 12. NORMIE ROWE Penelope (1968)
13. THE STRANGERS Take The Time (1968) 14. DAISY CLOVER Butterflies (1969) 15. AUTUMN Today (1969)
16. THE MOTION Faded Love (1969) 17. TAPESTRY We Can Fly (1971)
18. THE EXECUTIVES You're Gonna Love Me (1970) 19. THE ATLANTICS Light Shades Of Dark (Pt.1) (1969)
20.

LONG GRASS Sunshine To Burn

(1971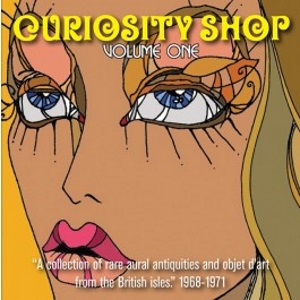 08-12-14, 10:35Uhr


CURIOSITY SHOP

VOL. ONE (LABEL:

PARTICLES

)


1. DAY 'N' NIGHT I Just Need Somebody (1970)

2. CAMALEONTI Applausi (1968)
3. COLIN GIFFIN When I Was So Young (1969) 4. HUMBUG Groovin' With Mr. Bloe (1970)


5. BUGGY Harry The Keeper (1970)

6. MICHAEL BLOUNT Acorn Street (1970)


7. BILLY M. LAWRIE Come Back Joanna (1969)

8. LORI BALMER Four Faces West (1968)
9. CANDY CHOIR Love Me Princess (1971)

10. LOVELACE GREEN Sister George (1969)




11. DAVID & DAVID In The City (1970)

12. SAMSON Venus (1970)
13. THE MIXED BAG Have You Ever Been In Love (1969)

14. TAPESTRY Florence (1968)


15. GRAND UNION She Said, She Said (1968) 16. SAKER Constantly (1969)


17. QUARTET When Will My Lady Come (1969)

18. RAINBOWS Nobody But You (1969)
19. KANSAS HOOK Echo Park (1970) 20. SAMSON Wool And Water (1970)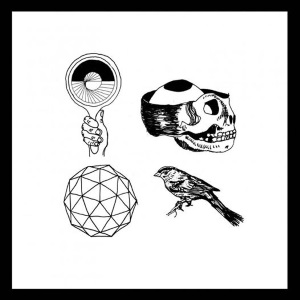 07-12-14, 10:13Uhr
Unter dem Motto

"Song Of The Day"

gilt es auf der
Facebook Seite

NEO-PSYCHEDELIA

beinahe täglich
eine neue Combo zu entdecken.............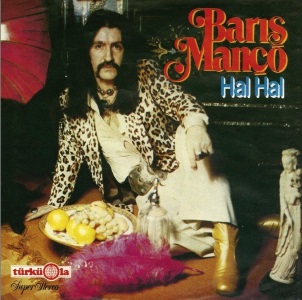 06-12-14, 13:35Uhr
TÜRKÜOLA NEWS
Wie uns CEVDET YLDIRIM informiert, werden aktuell zwei Schallplatten von BARIŞ
MANÇO angeboten:


HAL HAL

(EU 006)
PRESSE TEXT (von

MÜNIR TIRELI

- twitter.com / munimonde)
The LP you hold in your hands reflect the most powerful days of Barış Manço in means of music. If we segregate Manço's musical journey as psychedelic and funky years, we can say that this double LP features the whole story.
The psychedelic era includes Binboganin Kizi (can also be considered as a good prog rock number), Seher Vakti, Kol Dügmeleri, Run Away, Fairground, Iste Hendek Iste Deve and also some tracks from 1981 revealing the post-psychedelic era named Gülpembe and Dönence which are influenced by Pink Floyd, Alan Parsons Project as well as some of the space age elements of the analog synthesizer age.
The funky side of the lp includes Hal Hal, Nazar Eyle, Egri Bügrü (significant Rhodes sounds), Ali Yazar Veli Bozar, Sari Çizmeli Mehmet Aga, the powerful funk track Vur Ha Vur, Alla Beni Pulla Beni (super bass riffs), big band groove Nick The Chopper and also we should not exclude the jazzy track "Aynali Kemer"… These tracks had many influences on latter Turkish funk and rock groups; but especially on hip hop and rap sets and groups rooting from Turkish individuals from Germany.
In this double feature, Manço's experiences on Turkish modal music can also be heard in Daglar Daglar I (with guitar and kemenche (stringed bowed Turkish instrument played held upright with their tail on the knee of the musician)) and Ölüm Allah'in Emri (which is a hard rock number where the main instrument is zurna (multinational outdoor wind instrument) ).
The unique side of this pressing is its Türküola masters which was the main courtesy owner of Manço's works in Europe. Only the masters? Definitely not! Also the cover photos are from the original resources of Türküola GMBH (the greatest record company in Turkish Oligopoly in Europe in 1970s' and 1980s').
I salute CY Music for this unique compilation reflecting both faces of Manço while representing the tradition of Türküola and the past good days we lived with Türküola.


DARISI BA
Ş
INIZA

(EU 007)
The 10th album from Turkish progmaster Baris Manco.
Including songs he used in his TV shows, this 1989 "pop" album made him popular among the youth.
Songs like Can Bedenden Cikmayınca, Kara Sevda and Domates Biber Patlican are still popular as covers today. (Türküola)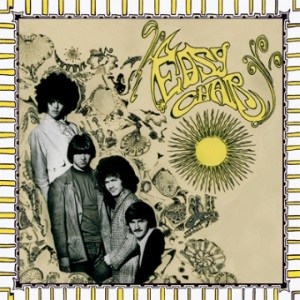 05-12-14,12:03Uhr
Bekanntestes Mitglied der EASY CHAIR - bitte nicht mit dem Sitzmöbel
verwechseln, welches hinsichtlich elektrischer Schockimpulse ins Ableben
befördert- dürfte JEFF SIMMONS gewesen sein. Auf ihren 1968er Einseiter,
knappe 20 Min lang, lässt uns WORLDINSOUND rückbesinnen.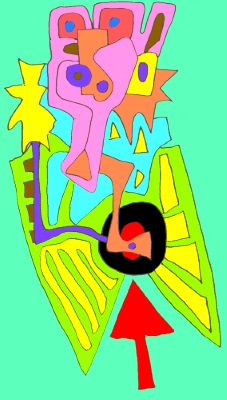 04-12-14, 20:21Uhr
Manchen ist komplett schnurz, ob die Mucke auf

Lp

,

Cd

oder


sonstwas

daherdröhnt: Hauptsache, es erprickelt die persönlichen
Geschmackskospen.
Man selbst - zugehörig zur Kaste der Prokrastiner - neigt ohnehin
gen Silberling..........
Selbstverfreilich dürfen sich bei

BSB

auch Vinyl Digger ein Päuschen
gönnen. Holdrio.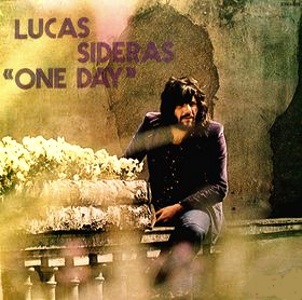 04-12-14, 11:09Uhr
Gewiss kann jeder APHRODITE'S CHILD Fan neben den drei Platten dieser Combo
ebenso mit einigen Werken der einzelnen Bandmitglieder in seiner Sammlung
punkten, zumindest die frühen Werke von VANGELIS, eventuell bei DEMIS ROUSSOS
immerhin die GREEK SIDE OF MY MIND und LUCAS SIDERAS?
Okay, sein frühes Solo Werk, z.B. "

ONE DAY

" ist kein Muss Haben , hat aber trotzdem
Charme.
Wer einen Händler kennt, der Cds von BIG PINK RECORDS im Programm hat, kann
dorten ja mal anfragen...........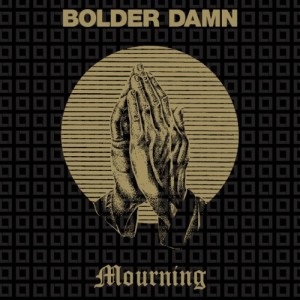 03-12-14, 10:24Uhr


BOLDER DAMN

MOURNING


Lasset uns hinknien und jäten: Nach

ROCKADELIC

(

Lp, Cd

),

Eigenvertrieb

(

Cd

),


SHADOW KINGDOM

(

Cd

- dorten allerdings derzeit nur als T Shirt lieferbar) und
EREBUS

(

Cd

) endlich auch wieder in Vinylform bei GUERSSEN abrufbar. Hustiana.
Blickste bitte auch bei TÖNENDE TAFFER weiter drunten.

Interview mit einem Bandmitglied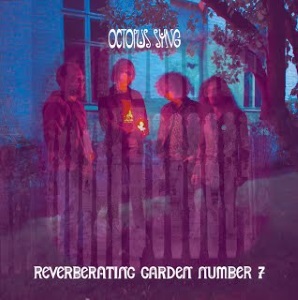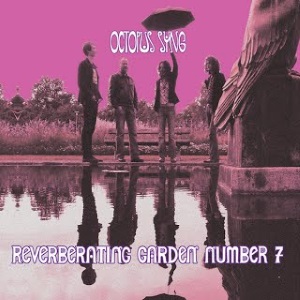 02-12-14, 09:52Uhr
Erstmals bekannt wurde uns Psych Fans die Combo OCTOPUS SING
vor ca. zehn Jahren dank

NASONI

mit ihrem Album BEYOND THE
KARMADELIC COOLNESS, THERE'S THE LOVEDELIC WARMTH.
Inzwischen ist man zum MEGA DODO weitergeflattert, wo im
REVERBERATING GARDEN NUMBER 7 wohl nach dem Opus Magnum
getaucht wurde, jedenfalls klingt das Werk ziemlich - ähem -
"authentisch".
Photo links: Lp Cover, rechts selbiges für die Cd.
Und weils so gut gefällt zum Abschluss eine ältere EP von ihnen mit
voller Bandcamp Länge: ALL THINGS ARE BEAUTIFUL (2003).

Home

Ältere News