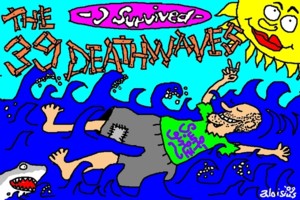 Herzlich willkommen

heißen wir

FRATER ALOISIUS

,
der seine

Gäste Kolumne

mit (-Zitat-) "

einer Art




tiefenpsychologischer Gruß aus der Innenwelt

"
eröffnen möchte........
(copyright bild :frater aloisius

)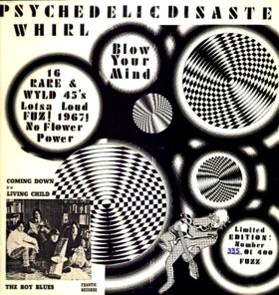 Nicht erst seit gestern, sondern geraumer
Weile, bringt uns

PAST & PRESENT


obskure Garagen Psych Compis näher.
Dunnemals erfreute er nur jeden 73ten
als Mikro Vinylauflage - übermorgen
wirbelt der

PSYCHEDELIC DISASTER




WHIR

L

gehörig digitalen Staub auf -


"Blow Your Mind"

:
angenehmes Kribbeln im Kleinhirn.........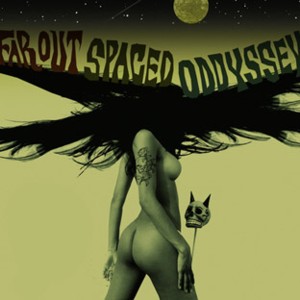 Ab Februar:
Eher moderner Psych aus Brasilien.
Label: FAR OUT RECORDINGS
Artwork: ANDY VOTEL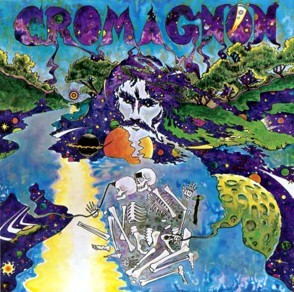 Auf JACKPOT:
CROMAGNON "

CAVE ROCK

"
ebenso bekannt als ESP Press


YOUTUBE

AVANTGARDER


(copyright: jackpot)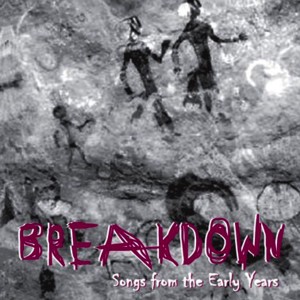 PRESSE TEXT VON ANAZITISI RECORDS:


BREAKDOWN


Songs from the early years

Cd




ANAZITISI Records ARCD 80-

38


Breakdown, is a veteran English speaking hard rock group, formed in 1977. Following the reunion of the group in 2006, they brought out an album comprising of songs written during the early parts of their 30 year career. The CD includes 17 songs written between 1977 and 1987 and recorded intermittently at various studios. Their hard rock sound is influenced by the 70's and 80's era but with their very own personal style.

The album, 'Songs from the early years' is a collector album with 8-pages booklet which includes an analytical biography of the band with lyrics and photos. It's dedicated to their drummer Nicky Loud who passed away in 1989.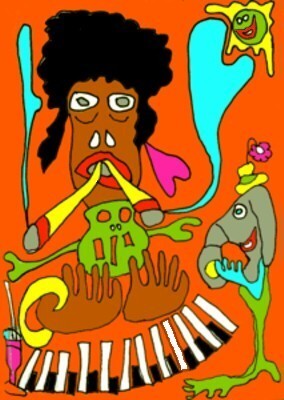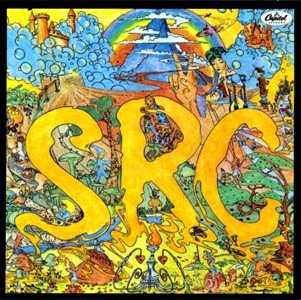 Wurde ja auch Zeit:
endlich hat sich UNIVERSAL

/




MIKRO WERKS

aufgerafft,
die drei

SRC

Alben in
gebührender Aufmachung zu
rewerkeln (natürlich als Cds).
Wem nur einer Compy ihrer
besten Songs bedarf wird mit


BLACK SHEEP

von

RPM


glücklich.


Ihr Hit auf Youtube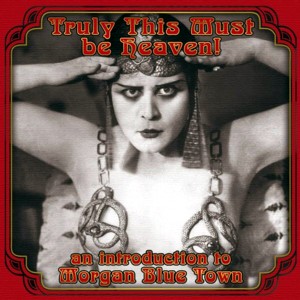 Vor kurzem über

PUSSY

geplaudert,
links die umfassende Anthologie des


Morgan Blue Town Labels

.
Trägt das Modell eigentlich Brezeln
als Ohrringe?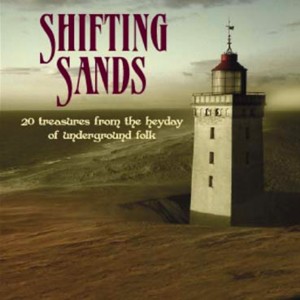 Von

SUNBEAM

:
1.

Fresh Maggots

Dole Song
2.

Rick Hayward

Can't See Any Sign
3

.Lazy Farmer

Turtle Dove
4.

Moonkyte

Way Out Hermit
5.

Mary-Anne

The Water Is Wide
6.

COB

Summer's Night
7.

Jaki Whitren

A Little Bit Extra, Please
8

.Roger Rodier

My Spirit's Calling
9.

Loudest Whisper

Cold Winds Blow
10.

Gordon Jackson

My Ship, My Star
11.

Mark Fry

Song For Wilde
12.

Meic Stevens

Dim Ond Heddiw ddoe ac Fory
13

.G.F. Fitz-Gerald

Country Mouse
14.

Oriental Sunshine

Visions
15

.Justine

See Saw
16

.Wizz Jones

When I Cease To Care
17.

Dawnwind

Canticle
18.

Gary Farr

I See You
19.

Lily & Maria

Morning Glory Morning
20.

Synanthesia

Shifting Sands


Aus

EMBER

`s Gruft hurtig
auf die Schilfzunge.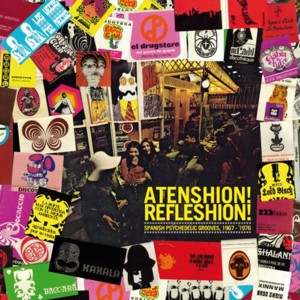 genug gegrummelt:


HUNDERGRUM RECORDS

mit
Neustem:
Audio Clip Excerpts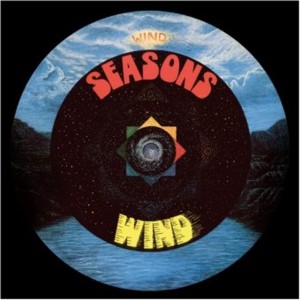 LONGHAIR

hat`s:
Alles Wissenswerte zu

WIND

(Lp/Cd)
Dort weht es bei

YOUTUBE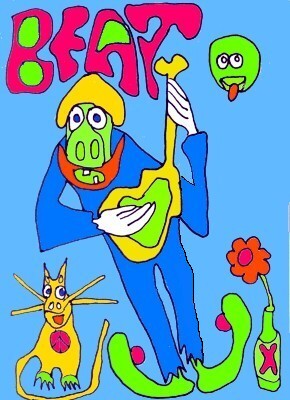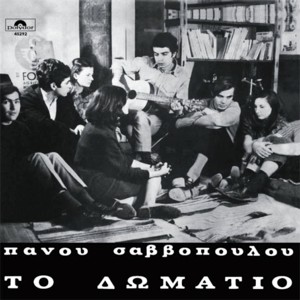 PRESSE TEXT VON ANAZITISI RECORDS:


PANOS SAVVOPOULOS – To domatio

LP

ANAZITISI Records

ARLP

60-

36

This is the first and rarer album by Panos Savvopoulos.

Originally released back in 1968, by POLYDOR. It was a tiny pressing (probably 200 or 300 copies)

and it has never been rereleased on vinyl. Same situation like with "Episodio".

"To domatio" is not in the acid folk vein of his second album (ANAZITISI Records ARLP 70-35).

It moves towards the singer/songwriter folk ballad. Simply arranged songs with sensitive lyrics

accompanied by the acoustic guitars of Notis Mavroudis and Vassilis Tenidis. A fine example of the

greek 60's "new wave" movement.

First ever official reissue licenced by UNIVERSAL, Greece.

Exact reproduction for the gatefold , b/w, cover and the labels.

It includes extra 2-pages insert with the planned and cencored (previously unseen) original

cover and photos. Yet, a reproduced flyer from 1968, advertising the album's release, is added.

PVC protective outersleeve.

180gr. vinyl as usual.

Limited to 150 copies.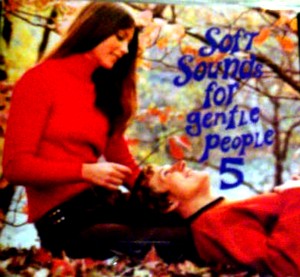 Es wird einen nächsten Herbst geben.....
Copyright: Pet Sound

· STIX & STONZ - Take a Bus
· THE JOHNNYS - Nothing Sacred
· MOUSE - Look at The Sun
· THE RAINY DAZE - Blood of Oblivion
· PEOPLE - Riding High
· WELLS AND FARGO - Mother Goose Sonata
· THINGS TO COME - Hello
· THE ROMAN CHARIOT - Five Sensations
· THE DELICATE BALANCE - Autumn Wind
· BENTLY ROAD - Kill The Cobra
· THE CHARTER MEMBERS - All The Worlds Kings
· THE CARNIVAL - Four Seasons
· THE PHOENIX TROLLEY - When Charley's Doing His Thing
· MISTY MORN - Summer Sunshine
· THE DEVIL'S BRIGADE - Dreaming Is
· THE SANDALS - House of Painted Glass
· THE LOLLIPOP FANTASY - I's a Groovy World
· THE FLOWER POT - Gentle People
· THE CAPES OF GOOD HOPE - Lady Margaret
· THE 1ST CENTURY - Looking Down
· THE FRATERNITY OF MAN - Wispy Paisley Skies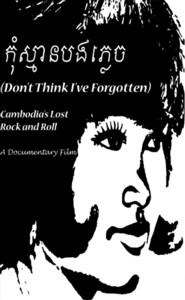 Hingehn, falls der mal im Autoren
Kino bei dir um die Ecke läuft:
Aufwühlende Doku über das
Schicksal der Rockmusiker aus
Kambodscha.

BUCH TIPPP


Bitte den Deckel anklicken.



Produktvorstellung

bei
Rough Trade East.
(copyright:

black dog publ.

)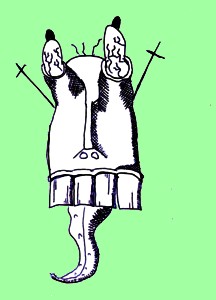 Youtube Aktuell:
Nicht genug, ihn würdig anzuerkennen -
nein, ehren und lobpreisen muss man
den

KANAL VON DYVELSTEN


absolut authentische Psych Proggies,
frühe Siebziger, von Vinyl, ihr wisst
schon.......

(grafik:

ruben

, jan 2010)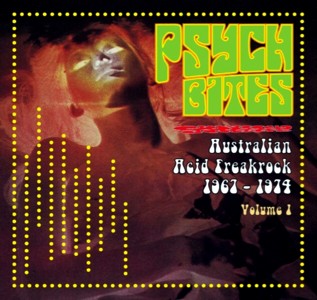 Gegenwärtig viel Vergangenes,
natürlich von "der" Firma:

1. FLAKE - UNDER THE SILENT TREE (1971)
2.DOUG PARKINSON IN FOCUS - THEN I RUN (1970)
3.BARRY McCASKELL AND LEVI SMITH CLEFS - LOVE LIKE A
MAN (1970)
4.PIRANA - HERE IT COMES AGAIN (1970)
5.LONG GRASS - ANYWHERE YOU WANNA GO (1967)
6.FRESHWATER - SATAN'S WOMAN (1970)
7.ASH - MIDNIGHT WITCH (1971)
8.CHOOK - COLD FEET (1971)
9.MICHAEL TURNER IN SESSION - PATTERNS OF MY LIFE (1972)
10.DAVE MILLER SET - NO NEED TO CRY (1970)
11.TICKET - AWAKE (1972)
12.RASHAMRA - ANTELOPE (1972)
13.FLAKE - BREADALBANE (1974)
14.HELIUM - DON'T THINK TWICE (1971)
15.ISHERWOOD - WILLY THE WEEPER (1970)
16.HEALING FORCE - THE GULLY (1971)
17.HEADBAND - STAY WITH ME (1973)
18.ASH - WARRANT (1971)
19.CHOOK - TABLES TURN (1971)
20.DOUG PARKINSON IN FOCUS - PURPLE CURTAINS (1970)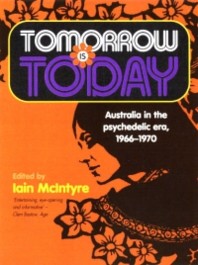 Lese Tippp:
Für alle Infos bitte das
Buch Cover anklicken.
(copyright:

wakefield press

)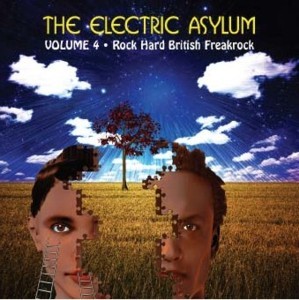 1. HECTOR Lady
2.SLOWLOAD Big Boobs Boogie
3.ROG AND PIP Warlord
4.WOLFRILLA Come Tomorrow
5.INCREDIBLE HOG Lame
6.SMOKE That's What I Want
7.SPUNKY SPIDER You Won't Come
8.NING Machine
9.QUIET WORLD Rest Comfortably
10.HENRY TURTLE You Turned Your Back And Walked Away
11.BEAR BROTHERS Red Shoe Trucken
12.HARD HORSE So Long I'm Moving On
13.MUSTARD I Saw I Heard
14.TUESDAY Big Mr. Little Man
15.GODSON We've Not Made It
16.BUBBLES Zap n' Cat
17.SUNSHINE KID My Linda
18.CLUTCH Black Angel
19.JACKAL Year Of The Tiger
20.SUNDANCE Eagles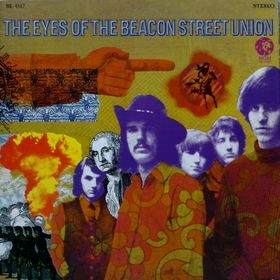 Für deine Cd Ohren only (im Febr.):


TUNE-IN Records

erfreut uns mit den
Hauptwerken von

BEACON STREET




UNION

:


EYES OF
BEACON STREET




UNION




THE CLOWN DIED IN MARVIN




GARDENS


das Label sagt mir ja jetzt nix, wird
damit aber schon seine Richtigkeit
haben, ähem.


P.S. die Erste ist die Gute!!!!!!!!!!!!!!


Mein Lieblinssong auf

YouTube

: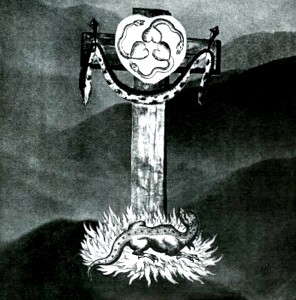 Choppern gen Satan`s Suhle:
CIRCUIT RIDER
Bourbon, Bikes & Baritone aus
Connecticut (1980).

Ne MySpace Seite
Grunzige YouTube Litanei
Derzeit bei Ebay (aber nicht
mehr lange).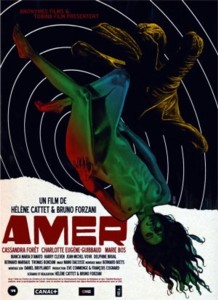 Demnächst vor Ihrem Kinosessel:
AMER
Vermutlich als Reminiszens an
olle Giallos konzipiert. Poster
Marke "Authentisch". Trailer
dreifach in Splitscreen....................
(copyright :

AMER FILM

)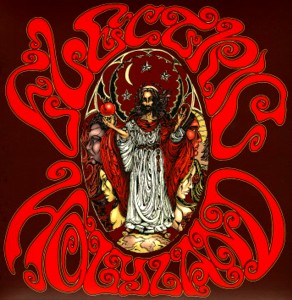 ELECTRIC HOLYLAND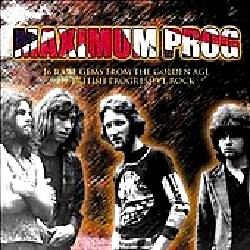 A-Minor Explosion - Don Shinn
Copper Sunset - Aardvark
Wade In the Water - Rock Workshop
Hangin' On an Eyelid - Second Hand
Specific - Sweet Slag
Life & Times - 9.30 Fly
Saving It Up For So Long - Samurai
Body To the Mind - Quiet World
Aunty James - Big Sleep
This Time Tomorrow - Heaven
She's Learning - Brainchild
Cappuccino - Abacus
I Can't Change - Titus Groan
Sunlight Brings Shadows - Quicksand
Follow Me - Czar
Port & Lemon Lady - Goliath


Ältere
News

Home